Easy Recipes And Tricks
Entertaining during the summer should be fun and effortless. Eliminate some of the work by serving finger foods — no utensils needed, so cleanup's a breeze!
(page 4 of 4)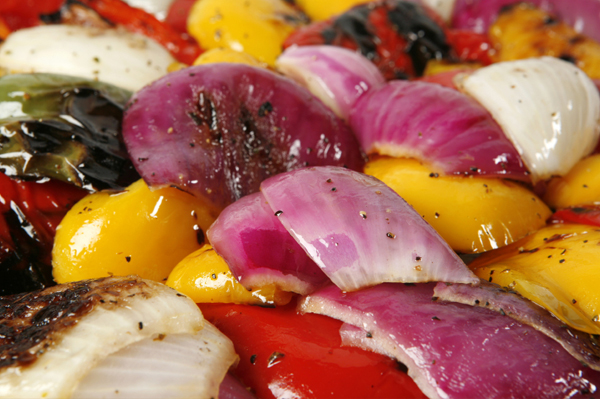 Fruits
Fruit is plentiful, varied and fresh during the warmer months, so take advantage of them! After washing and cutting, experiment with different serving arrangements.
Fruit rainbow
Arrange strawberries, cantaloupe, pineapple, kiwi, blueberries and purple grapes into the shape of a rainbow.
Tropical tray
Display an array of tropical fruits like mango, papaya and star fruit. Tip: Embellish with toothpick umbrellas.
Vegetables
Sometimes disguising veggies is the easiest way to get the recommended five-a-day.
Crispy vegetables
Ingredients:
1 egg, beaten
1 sweet potato, cut into 1/4-inch slices
broccoli and cauliflower florets
breadcrumbs or coating mix
Directions:
Preheat oven to 425 degrees F. Dip vegetables in egg, then in coating mix. Bake on a lightly greased shallow baking pan for 20 minutes. Tip: Serve with ranch dressing or dip.
Grilled vegetables
Ingredients:
red and yellow bell peppers, cut into 1-inch strips
1 onion, quartered
1 zucchini, cut lengthwise
Italian dressing
Directions:
Place vegetables in shallow dish. Pour dressing over vegetable mixture and refrigerate 30 minutes to marinate. Heat grill to medium heat. Drain vegetables and place on grill for 10 minutes, or until veggies are crisp-tender. Tip: Make a vegetable dip with sour cream, mayo, chopped garlic and jalapeno peppers.