Tastes Of Summer
Summer is a beautiful time for entertaining, but in the current recession, we're all trying to save a few pennies any way we can. This doesn't mean we have to sacrifice delicious treats for our guests, though. Behold 10 of our favorite summer side recipes – all for under $10!
(page 6 of 10)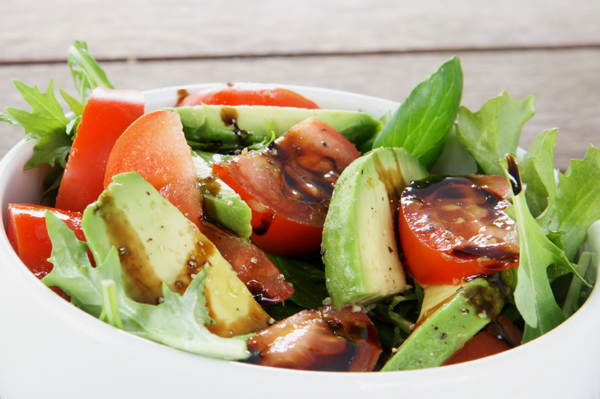 Garbanzo and Avocado Salad
Kimberly at PoorGirlEatsWell.com offers this fabulous salad (look how gorgeous it is!) that costs about $2 a serving – and is super-healthy.
Ingredients:
1 can garbanzo beans, drained
1 small Roma tomato, diced
1/2 yellow bell pepper, diced
1/2 small red onion, diced
1 large avocado, chopped
2 scallions, chopped
small handful of cilantro, finely chopped (optional)
Dressing:
juice of 2 medium oranges
1 tablespoon rice vinegar
1 teaspoon olive oil
1 tablespoon honey
1/8 teaspoon salt
couple pinches of cayenne pepper
a very generous amount of ground black pepper
Preparation:
Dressing: Whisk all dressing ingredients together until completely blended. Combine the beans and veggies in a medium bowl and toss together with the dressing.
Garnish with extra black pepper if you like, serve over plenty of fresh greens or by itself -- and enjoy.
Up next: tuscan bread salad