Tastes Of Summer
Summer is a beautiful time for entertaining, but in the current recession, we're all trying to save a few pennies any way we can. This doesn't mean we have to sacrifice delicious treats for our guests, though. Behold 10 of our favorite summer side recipes – all for under $10!
(page 5 of 10)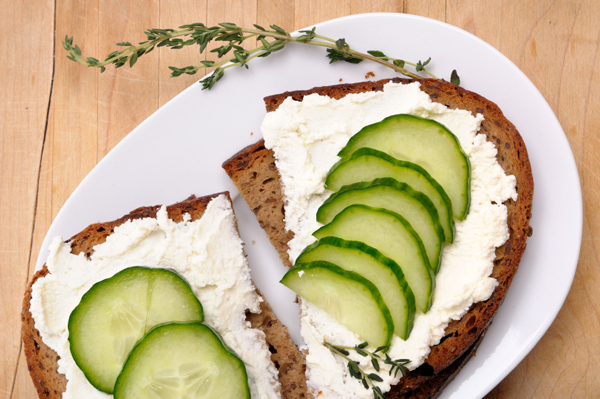 Hummus and Cucumber on Wasa Sourdough
This dish is budget-friendly, and it only takes minutes to make.
Ingredients:
1 Wasa sourdough cracker
2 tablespoons red pepper hummus
3 slices cucumber
1 teaspoon parsley and/or 1⁄4 teaspoon ground cumin (optional)
Preparation:
Simply spread the hummus on the cracker, place the cucumber on the hummus and enjoy!
Up next: garbanzo and avocado salad