Tastes Of Summer
Summer is a beautiful time for entertaining, but in the current recession, we're all trying to save a few pennies any way we can. This doesn't mean we have to sacrifice delicious treats for our guests, though. Behold 10 of our favorite summer side recipes – all for under $10!
(page 4 of 10)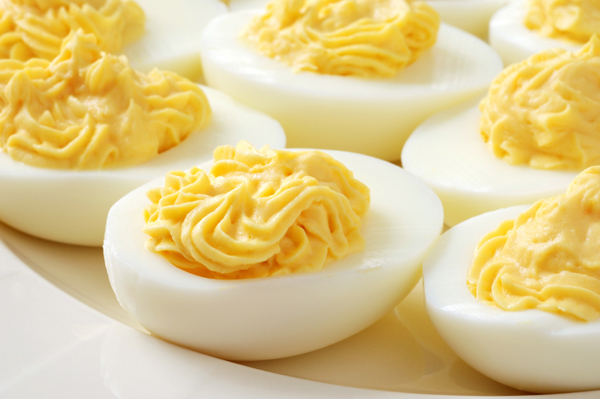 Classic Deviled Eggs
A classic and tasty appetizer -- sometimes pure and simple is the very best.
Ingredients:
12 Eggland's Best hard-cooked eggs
2/3 cup low-fat mayonnaise
1 teaspoon mustard
1/2 teaspoon salt
2 tablespoons paprika for garnish
Preparation:
Cut eggs in half lengthwise and remove the yolks. Mash yolks with a fork and add mayonnaise, mustard and salt.
Put the yolk mixture in a plastic bag and snip the end off one corner.
Pipe the mixture into the whites.
Sprinkle with paprika, if desired. Cover and chill for at least one hour.
Up next: hummus and cucumber on wasa sourdough