Dairy
Replacements
Have you recently decided to eliminate dairy from your diet due to food allergies or because you are adopting a vegan lifestyle? Cutting dairy products, such as milk, yogurt, cheese and butter, from your daily meals will certainly require a change in your usual grocery shopping and cooking habits, but the many dairy substitutes and nondairy replacements available at the market will make the switch easy. Here's how to remove dairy from your diet and still eat deliciously.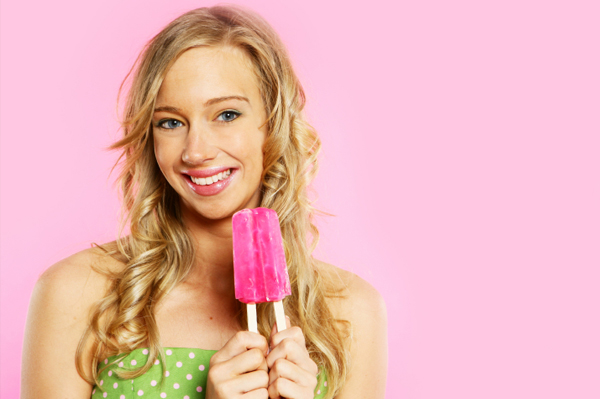 The health benefits of removing dairy from your diet
Dairy products are excellent sources of key nutrients, such as calcium, vitamins D and B12, riboflavin, phosphorus and protein. Because dairy products are derived from animals, however, they are also sources of saturated fat and cholesterol, and full-fat varieties are high in calories. Lowering your saturated fat and calorie intake can improve your heart health, reduce your risk of cancer and diabetes, and promote healthy weight maintenance. If you or someone in your family has a milk allergy, there is no question that a dairy-free diet is essential for health, safety and quality of life. Further, if you are giving up dairy for ethical reasons, you are promoting the humane treatment and health of dairy animals.
Replacing cow's milk
Every dairy product has a nondairy alternative. Milk from cows and other animals is used as a beverage and in recipes for both sweet and savory foods. Nondairy milks, such as from almond, soy and rice, are available in a yummy variety of flavors and can replace milk in most recipes. Coconut milk is another nondairy choice that will give your beverages and recipes a tropical taste. If a recipe calls for buttermilk, simply stir 1 tablespoon of white vinegar into 1 cup of soy milk and let sit for 5 to 10 minutes.
Replacing cream and creamer
Eliminating cream doesn't mean you will never be able to dollop whipped cream onto your desserts or flavor your coffee with specialty creamers. In addition to nondairy whipped toppings for your favorite desserts, you can find soy-based creamers to enjoy with your coffee. Give flavored nondairy milk a try in your coffee.
Replacing yogurt
With more people giving up dairy for health or dietary reasons, the selection of soy-based yogurts is growing. Peruse the supermarket yogurt section and you'll find plain, vanilla and fruit flavored soy yogurts. Soy yogurt seamlessly replaces dairy-based yogurt as a snack and in recipes.
Replacing cheese
Tofu and vegan cheeses are delicious nondairy substitutes for nearly all types of cheese. You may have to visit a natural foods store to find vegan cheeses, but tofu is available at most grocery stores. You can use crumbled, seasoned tofu in place of cottage cheese or ricotta and yeast flakes for Parmesan cheese. You can even make your own nondairy cheese -- do some research online or scour dairy-free cookbooks for recipes.
Replacing ice cream
If ice cream is one of your favorite desserts, you'll be pleasantly surprised at the vast selection of nondairy ice creams made from soy, rice and coconut. Though many sherbets contain milk, sorbets are typically dairy free. Adding nondairy sherbet and sorbets to your shopping list can expand your go-to dessert options while satisfying your need for cold, refreshing treats.
Replacing butter
Your morning toast habit and love of baking don't have to end just because you're eliminating butter from your diet. Dairy-free or vegan butter substitutes come in stick, spreadable and shortening forms and can be used in many recipes, in addition to adding moistness and flavor to your breakfast foods. If you opt for margarine, go with organic and trans fat-free varieties.
Read labels
Just because you eliminate the obvious dairy in your diet (i.e., milk, yogurt, cheese and butter) doesn't mean you are in the clear. Dairy may lurk in other everyday foods. Read labels on all packaged foods before buying or consuming. Be on the lookout for -- and avoid -- these common dairy-derived ingredients: casein, whey, ghee, lactic acid, lactalbumin, lactoglobulin, lactose, milk sugar and recaldent (found in dental products).