Sweets For Your Sweetie
You've planned the perfect romantic dinner -- and now it's time for a tempting dessert to sweeten the night. Here we offer six sensual dessert recipes you can enjoy with your Valentine any night of the year.
(page 6 of 6)
Pear cupcakes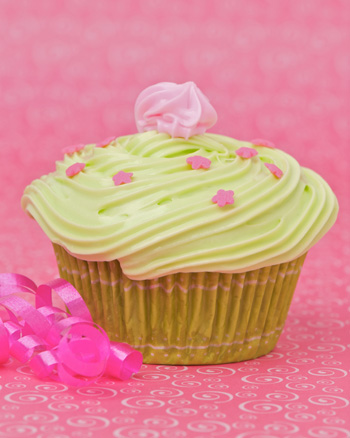 Ingredients:
Cupcakes
15 ounces pear halves, in syrup
1 box (18.25 ounces) white cake mix
3 large eggs
Frosting
2 tablespoons unsalted butter
2 ounces white chocolate, chopped
2 cup confectioners' sugar
1-1/2 drops green food coloring, optional
Directions:
1. Preheat oven to 350F. Line 12 muffin cups with paper liners.
2. Drain pear halves; reserve syrup.
3. In bowl with electric mixer, beat pear halves, cake mix, 1/3 cup pear syrup and eggs for two minutes. Divide mixture evenly among muffin cups.

4. Bake for 22 to 27 minutes until toothpick inserted into the center of a cupcake comes out clean.

5. To make frosting: In saucepan over medium heat, bring 1/4 cup pear syrup to a boil. Remove from heat; stir in butter and chocolate until melted. Whisk in confectioners' sugar until smooth. Stir in food coloring, if using. Immediately frost cooled cupcakes.