Sweets For Your Sweetie
You've planned the perfect romantic dinner -- and now it's time for a tempting dessert to sweeten the night. Here we offer six sensual dessert recipes you can enjoy with your Valentine any night of the year.
(page 2 of 6)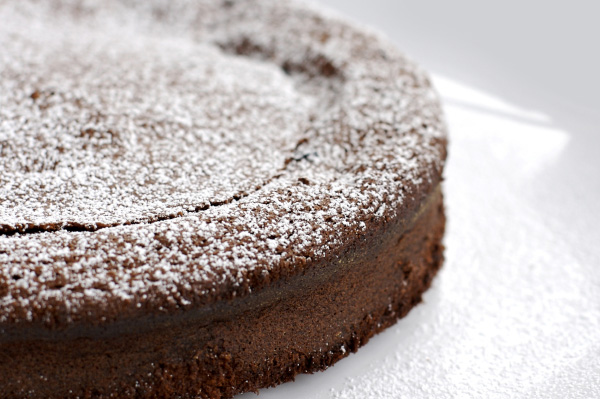 Flourless chocolate cake
Ingredients:
4 ounces good-quality bittersweet chocolate
1/2 cup unsalted butter
3/4 cup sugar
3 large eggs
1/2 cup unsweetened cocoa powder (plus additional for sprinkling)
Directions:
1. Preheat oven to 375F and butter an 8-inch round baking pan. Line the bottom with wax paper that has been buttered.

2. Chop chocolate into small pieces and melt it with butter until smooth in a double boiler. Remove from heat and whisk sugar into mixture, then add eggs and whisk well.
3. Sift 1/2 cup cocoa powder over chocolate mixture and whisk just until combined.
4. Pour batter into pan and bake in middle of oven 25 minutes, or until top has formed a thin crust.
5. Remove from pan, dust cake with additional cocoa powder and serve.