Dip Down!
Even if you are not a sports fan, you know that sometimes the big game is more than just a game. It's a holiday in the same way as New Year's Eve or Thanksgiving or perhaps even Christmas, and needs to be planned for accordingly. And the key to any good party is the food. In a setting like this -- with many people migrating in and out and the action the television -- it's all about the dips. Of course, not all dips are created equal; here are some of our favorites.
(page 5 of 5)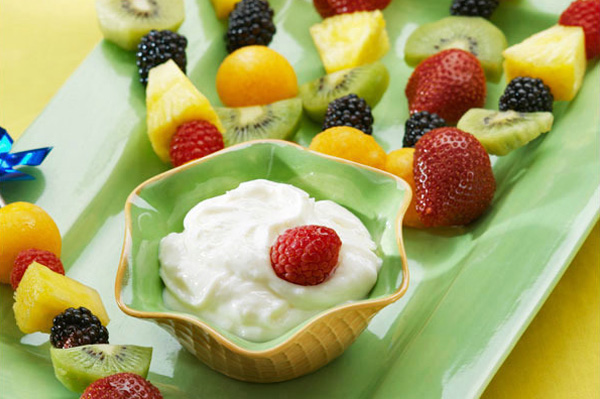 Fruit dip
It's always a good idea to have a dessert-type option -- as well as a healthy(ish) choice! While traditional fruit dip just combines cream cheese and marshmallow fluff, we like this one because it has a bit of festive flavor to it. Sent to us by Sara Gaum, who pens the event planning website VendorBar.com, it's a clear winner for those wanting a bit of something sweet!
Ingredients
1 16 ounce container of whipped topping
1 package vanilla instant pudding
1 15 ounce can of packed pumpkin
1 teaspoon pumpkin pie spice
Directions
Mix all ingredients together and chill until serving.  Serve with fruit and graham crackers.