Dip Down!
Even if you are not a sports fan, you know that sometimes the big game is more than just a game. It's a holiday in the same way as New Year's Eve or Thanksgiving or perhaps even Christmas, and needs to be planned for accordingly. And the key to any good party is the food. In a setting like this -- with many people migrating in and out and the action the television -- it's all about the dips. Of course, not all dips are created equal; here are some of our favorites.
(page 3 of 5)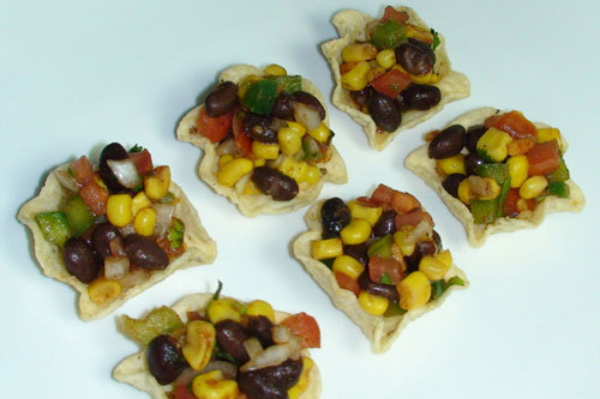 Layered black bean and corn dip
We love black beans -- they are hearty and fit so well with the guacamole and beer theme… and this dip recipe is among the best uses we've tried in a long time. Serve with your favorite dipping chips, such as the fabulous varieties from Doctor Kracker.
Ingredients
1 lb ground chuck
1 cup shredded cheddar cheese 
16 oz refried beans
1/2 cup black olives, sliced 
1 package any taco seasoning
1/2 cup green onions, sliced thin 
jalapeño peppers, optional 
16 ounce sour cream
Directions
Brown ground chuck and stir in taco seasoning. Drain. Cool slightly.
Spread refried beans into bottom of 13 x 9 inch baking dish. Cover with seasoned ground chuck. Pour Black Bean & Corn Salsa over ground chuck. 
Spread sour cream over Salsa. Sprinkle cheddar cheese, black olives and green onions over top. 
Garnish with jalapeño peppers if desired. Serve with favorite dipping chip
Next up: Crab and five-cheese artichoke dip