Tasty All Year-Round
Citrus recipes are usually thought of as summer treats, but did you know that grapefruit are actually in their peak season during the winter months? You can still get all the benefits of fresh citrus - free-radical fighting nutrients, vitamin C, vitamin A - without waiting for summer. Are you resolving to get healthy in the new year? Fortunately, you've got the option of grabbing fresh grapefruit at your local grocer and getting on the right track. Here are a few recipes that incorporate grapefruit so you can up your intake each day.
(page 4 of 7)
grapefruit & yogurt pops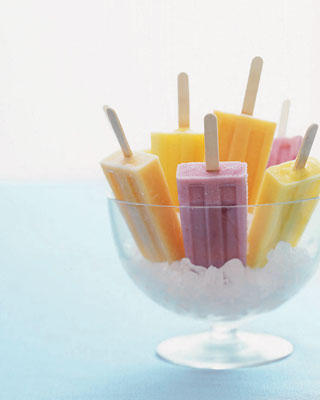 Makes 8 (2.5 ounce) popsicles
Ingredients:
2 cups plain, low-fat yogurt
2 cups grapefruit sections
1 tsp. grapefruit zest
1 tsp. lemon or orange extract
1 cup powdered sugar
Directions:
Combine all ingredients in a blender or food processor and mix until smooth. Pour into popsicle molds and freeze.
Up next: florida grapefruit sorbet