Comfort Casseroles
Winter is the perfect time to enjoy warm and bubbly casseroles hot from the oven. Casseroles can include just about any ingredients from vegetables to pasta to protein and are simple to make. Enjoy comfort food at its best for any meal.
(page 3 of 3)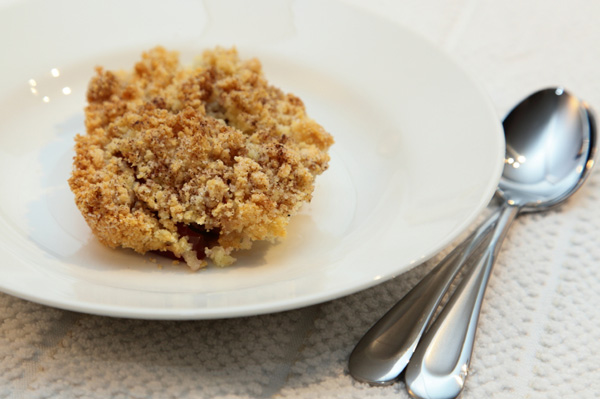 Apple & raisin cobbler
Makes 6 servings
Ingredients
1 refrigerated pie dough
6 red or green apples, peeled, cored, and sliced
1 cup raisins, plumped in water or liquor
1/2 cup granulated sugar
1/2 cup brown sugar
2 tablespoons flour
1 teaspoon cinnamon
1/4 teaspoon nutmeg
1 tablespoon unsalted butter
Directions
Preheat oven to 400 degrees F.
Lay pie dough on the bottom of a round 9-inch casserole dish.
In a bowl, combine apples, raisins, sugars, flour, cinnamon, and nutmeg. Put apple mixture in a skillet and heat until apples are tender, about 8 minutes. Pour apples over dough then fold the ends of the dough over the sides of the apples. Dot apples with butter and bake 20 minutes or until crust is golden.
Blue cheese & salmon casserole
Makes 6 servings
Ingredients
6 ounces crumbled blue cheese
2 cups buttermilk
1 1/2 cups mayonnaise
1 teaspoon freshly ground pepper
1 teaspoon garlic powder
2 pounds boneless salmon fillets, chopped
1 shallot, diced
Directions
Combine 4 ounces of blue cheese with buttermilk, mayonnaise, pepper, and garlic powder; chill for at least 2 hours.
Preheat oven to 350 degrees F.
Spoon half of the blue cheese mixture on the bottom of a 12x9-inch casserole dish then top with salmon pieces then the rest of the blue cheese sauce. Top with onions and the rest of the crumbled blue cheese.
Bake casserole 20 minutes or until bubbly.
Broccoli mac & cheese
Makes 8 servings
Ingredients
5 tablespoons unsalted butter
1 pound elbow macaroni
1 1/2 pounds frozen broccoli pieces
6 tablespoons yellow onions, minced
3 tablespoons flour
2 cups whole milk
1/2 cup heavy cream
salt and pepper to taste
3 cups shredded fontina cheese
3 tablespoons seasoned bread crumbs
Directions
Preheat oven to 375 degrees F; coat a 13x9-inch casserole dish with cooking spray.
Bring a large pot of water to a boil and cook pasta according to package directions. Half way through cooking, add broccoli and cook for 5 minutes or until broccoli is tender; drain and set aside.
Add 3 tablespoons butter to a pot and melt; add onion and sauté until tender. Stir in flour and cook for 2 to 3 minutes. Take pot off of heat and stir in milk and cream then season to taste with salt and pepper. Place pot back on heat and bring mixture to a boil then cook for 2 to 3 minutes. Add 2 cups cheese then cook until it has melted.
Combine cheese sauce with pasta and broccoli then pour into casserole dish. Top with the rest of the cheese and then the bread crumbs. Melt the remaining 2 tablespoons of butter and drizzle it overtop. Bake 25 to 30 minutes or until top is golden and bubbly.
More Casserole Recipes