Refresh With Icy Coffee Cocktails
When you need your caffeine fix during the sweltering summer months, forgo that hot cup of coffee and best the heat with a cool and refreshing drink. You can sip the usual iced or blended coffees or you can make these popular pick-me-ups even better by turning them into icy coffee cocktails. Here's how.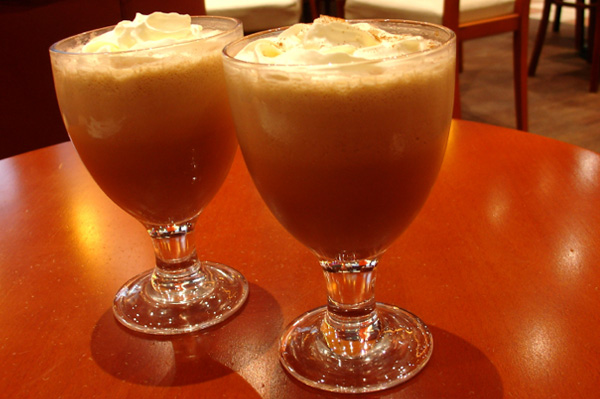 How to make iced coffee cocktails
Making iced coffee is slightly more complicated then pouring hot coffee over ice. To keep your summer coffee drink from tasting watered down, follow these simple steps to ensure your icy beverage has a strong coffee flavor.
1. Start with high-quality coffee
Obviously the basis for any good cup of coffee is the coffee. For the best iced coffee drinks, start with high-quality coffee that you enjoy drinking hot.
2. Brew coffee ahead of time
Instead of using piping hot coffee and pouring it over ice, brew your coffee ahead of time and allow it to cool down. You can expedite the cooling by placing your coffee in the refrigerator.
3. Try cold-brewing
Another great option for making iced coffee is cold brewing it. Simply combine cold water with ground coffee, cover, and let sit overnight or at least eight hours. When you are ready to serve the coffee, strain it two times through a coffee filter or a very fine mesh strainer to remove coffee grounds. Then use as directed for your iced coffee drinks.
4. Make coffee ice cubes
A great way to keep your iced coffee from getting watered down is to make coffee ice cubes. Pour leftover brewed coffee into ice cube trays and freeze.
5. Make your iced coffee to order
If you like cream and sugar in your hot coffee, add them to your iced coffee. Since sugar may not readily dissolve, consider flavored syrups. There is a tasty array of flavored syrups that can be bought at supermarkets and coffee specialty shops.
6. Add alcohol
To make iced coffee cocktails, simply add your favorite liqueur or liquor. Coffee flavored liqueur like Kahlua works great as does Bailey's Irish Cream. Amaretto, rum, whiskey, tequila, brandy, Cognac, and even flavored vodkas (particularly espresso vodka!) will turn your regular iced coffee into a novel grown-up drink. A tablespoon of your favorite alcohol is all you need.
7. Be creative with your iced coffee
Give your iced coffee a dash of flavor with ground nutmeg, cinnamon or other warming spices. Stir in pure vanilla or almond extracts. Experiment with the many flavored creamers. Simply be creative with your iced coffee recipes and you can sip a different cool and refreshing iced coffee drink every day of summer.
Next up…Iced coffee cocktail recipes