Summer's Best
Rosé Wines
Food-friendly rosé wines are especially popular during the hot summer months. Their crisp, refreshing flavor pairs well with grilled foods, light pasta dishes and flavorful entree salads. Here are our top picks in rosé wines.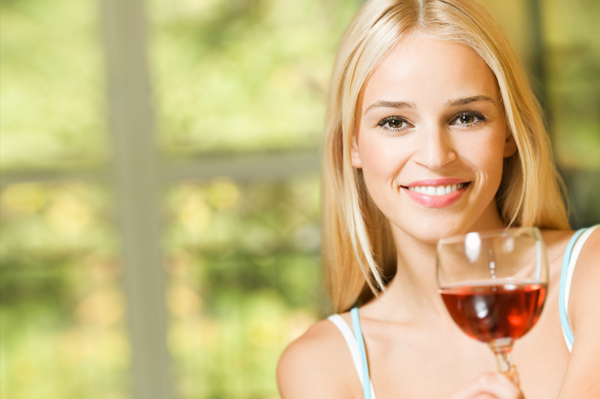 1. Toad Hollow Dry Pinot Noir Rosé 2007, $12
Contrary to the sweetness and low acidity of many rosé wines, Toad Hollow Rosé is very dry and refined. This wine has great body and exudes an incredible floral scent of roses and violets. The wine's beautiful pink color naturally introduces its uncomplicated flavor and extreme lightness. Toad Hollow's rosé gives a hit of strawberry and spice on the palate and is especially delicious when chilled. This rosé pairs quite well with sushi, spicy food or grilled seafood.
2. Big House Pink 2007, $8
This surprisingly affordable rosé tastes anything but cheap. It is redolent with huge floral scents and, on the palate, delivers big, bold fruit flavors, particularly strawberry. A hint of nuttiness gives it an affinity for any grilled food as well as fish and poultry dishes. Perfect for a nice picnic or backyard cookout, this wine's fruitiness, bit of acidity and dryness make it a go-to refreshing summer drink.
3. Bonny Doon Vin Gris de Cigare 2008, $14
This dry pink rosé has the flavors of stonefruit and citrus. As this rich and full-bodied wine swirls in your mouth, distinct orange and red fruit flavors pleasure your palate, giving way to scents of strawberry and mint that later hint of cherry and apple blossom. This rosé is light pink in color and has a delicate yet long finish. An affordable wine, this rosé pairs well with grilled fish or beef.
4. Pink Truck California Pink 2007, $11
This organic California rosé lends a fresh crispness that delicately combines berry and citrus flavors with aromas highlighting strawberry, raspberry and pomegranate. Pink Truck California Pink is a complex wine with a welcome dryness and full-mouth finish. The wine's crisp fruit flavors pair perfectly with spicy foods and cool summer salads.
5. Yellowtail Sparkling Rosé Wine, $10
This budget-friendly sparkling wine is a crisp bubbly drink that can be served at celebrations as well as at a simple dinner in. With flavors of strawberry, cherry and tropical fruits, this rosé is great for making bubbly cocktails and for pairing with cheeses, fresh ceviches, grilled fish and poultry, Asian foods and summer pastas.
More on wine