Be Irish
For A Day!
Each year on St. Patrick's Day you can celebrate your Irish heritage, whether or not you are even actually Irish. Preparing a mouthwatering Irish meal paired with a Guiness or Irish coffee is a delicious way to enjoy being Irish for a day and revel in all things green.
(page 3 of 3)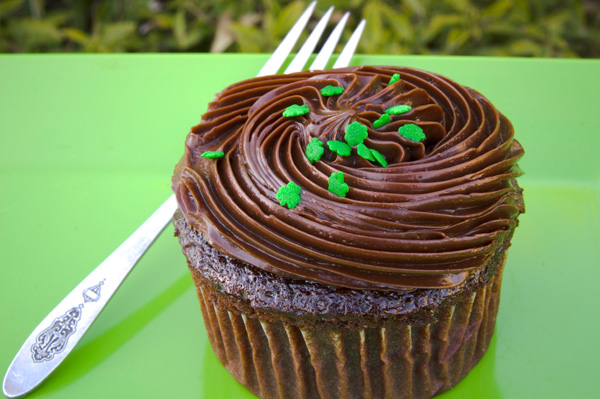 Chocolate Guinness cupcakes
Makes 12
Ingredients:
For the cupcakes:
2 large eggs
1/2 cup plain, thick yogurt
6 ounces Irish stout (like Guinness)
2 teaspoons vanilla extract
1/2 cup cocoa powder
1 cup sugar
1-1/4 cups all purpose flour
1 teaspoon baking soda
1/8 teaspoon cinnamon
6 tablespoons unsalted butter, melted
For the cream cheese frosting:
8 ounces cream cheese, softened
4 tablespoons unsalted butter, softened
1/2 teaspoons vanilla extract
4 cups powdered sugar
Directions:
Preheat oven to 350 degrees F. and line a 12-cup cupcake tin with liners.
Beat eggs and yogurt in a large bowl. Beat in stout and vanilla. Combine cocoa powder, sugar, flour, baking soda and cinnamon in a small bowl. Beat dry mixture gradually into egg mixture until well combined. Beat in butter until smooth.
Pour batter into prepared cupcake tins and bake 25 minutes or until a toothpick inserted comes out clean. Remove cupcakes and let cool on a wire rack while preparing frosting.
To make frosting: Beat cream cheese, butter and vanilla until well combined. Beat sugar in gradually until smooth and combined. Spread frosting on cooled cupcakes.
More Irish food and St. Patrick's Day recipes
St. Patrick's Day & Irish Food
Irish Coffee and Coffee Cakes
St. Patrick's Day cocktails