What's Hot/
What's Not
This year's food trends reflect a desire for health - but also good taste. Read on to find out if your food preferences are uber cool - or uber passe.
(page 2 of 11)
What's Hot What's Not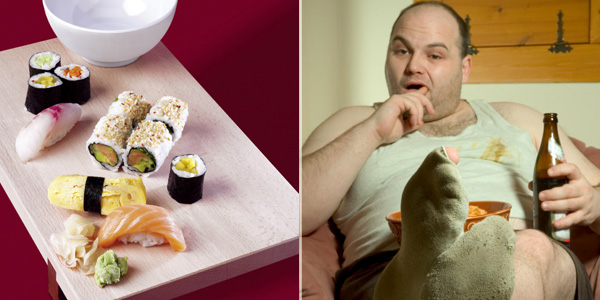 What's HOT: Enjoying a night of sake and sushi pairing on your one year wedding anniversary.
What's NOT: (Not) enjoying a night of beer and corn chip pairing.
Sake's popularity in a rising trend by itself, and adding to its rise is serving it alongside succulent bites of sushi. Chef Cindy Pawlcyn, owner of GO FISH Restaurant in St. Helena, California says, "Never before has there been such a wide range of sake varieties available in the US and other parts of the world – a full spectrum of styles, quality and price points. As a result, people are able to expand their own knowledge of this subtle and beautiful wine as never before, which is truly best understood alongside a sushi tasting menu."