What's Hot/
What's Not
Need to know which kitchen gadgets are a must-have? Though there are plenty to choose from, here are the essentials that will make your time in the kitchen best spent - and a few ways you shouldn't be spending your time.
(page 6 of 10)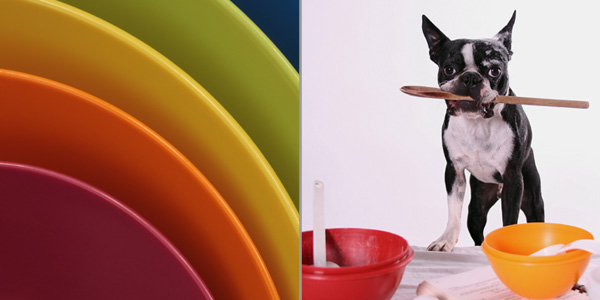 What's HOT: Using colorful mixing bowls to brighten your kitchen.
What's NOT: Letting your dog take over your kitchen.
Color is "in" and mixing bowls with pour spouts make less of mess. Put
Le Crueset's batter bowl
  to use for pancakes, waffles or easy pouring into muffin and cake pans. Or try
Melamine's set of colorful bowls
that save space with a convenient nesting design. Now get Fido out of the kitchen!