What's Hot/
What's Not
Need to know which kitchen gadgets are a must-have? Though there are plenty to choose from, here are the essentials that will make your time in the kitchen best spent - and a few ways you shouldn't be spending your time.
(page 2 of 10)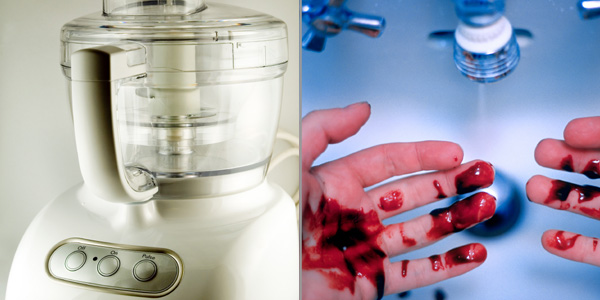 What's HOT: Chopping food like a pro with a multi-disc food processor.
What's NOT: Cutting your hand – unlike a pro – and bleeding all over your food.
Take advantage of your food processor for shredding, dicing, slicing and pureeing – not only will it save you time and clean up, it will cut your food more uniformly and prevent knife mishaps. Try the
KitchenAid KFP750
or
Cuisinart DLC-2014
.