Kabobs & Stuffed Grape Leaves
If you love Greek and other Mediterranean food, you will enjoy this delicious meal of kabobs, stuffed grape leaves and other authentic dishes. Not only are these recipes delicious, they are healthy too.
(page 2 of 2)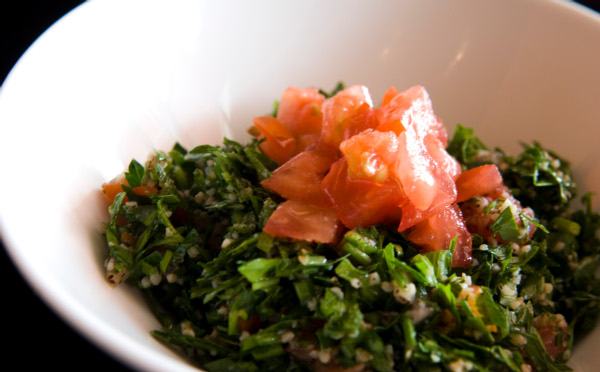 Tabbouleh
Ingredients
6 cups parsley, washed and dried then chopped
3 cups diced tomatoes
1/2 Tbsp dried mint flakes
3/4 cup yellow onion, diced fine
1/2 cup cracked wheat, number 1
1/2 Tbsp salt
1/4 tsp black pepper
1/2 Tbsp sumac
1/2 bunch green onion, sliced
1/2 cup lemon juice
1 cup extra virgin olive oil
1/2 Tbsp pomegranate molasses
Directions
Combine tomatoes and cracked wheat together in a bowl.
Rub salt and pepper into the onions.
Add the green onions, mint, sumac and yellow onion to the tomato and cracked wheat.
Cover with the parsley. Do not mix until service.
For service, combine the lemon juice, olive oil and molasses together, then add to the Tabouli mixture.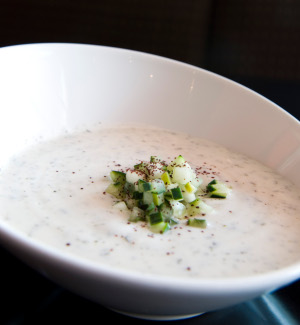 Yogurt salad
Ingredients
1 pint yogurt
1/3 tsp salt
1/4 tsp garlic
1/2 Tbsp dried mint, finely ground
2/3 Tbsp fresh lemon juice
Directions
In a mixing bowl, combine all ingredients and whisk well.
Refrigerate for service.
Mediterranean recipes