Quick
Midday Meals
Keeping your energy up throughout the day can be a challenge when you are busy at work or school or with the kids. Suddenly you look up, it is 2:00 pm and you are starving. It is easy to grab the first edible thing you see, which is often high-calorie chips, cookies or sugary drinks. But, if you follow these healthy lunch and midday snack tips, you can avoid losing control of what you eat in the afternoon.
(page 6 of 7)
11. Treat yourself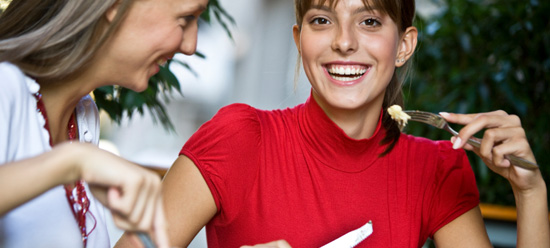 Limit yourself to one lunch out per week. Restaurant meals every day can pile on the pounds, but one meal a week can be satisfying way to treat yourself so you don't feel deprived. Best yet, you don't have to blow your diet - follow these
healthy, waist-conscious tips
and eating out will be even more of a delicious pleasure. When possible, take one of your co-workers or meet a friend for lunch and split one entree, instead of ordering two. Not only will your weekly restaurant lunch be beneficial to your diet, it will give you a chance to enjoy some company. 
12. Hydrate the healthy way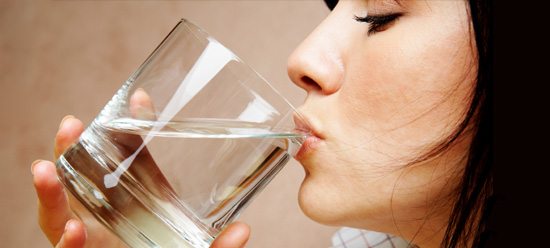 Limit your intake of caffeine and sugar-laden drinks during the day. Starting today, aim to drink at least one more cup of water per day than you normally do. Replace your syrupy-sweet, fruit-flavored juices with 100 percent fruit or veggie juice or opt for a
high-antioxidant superdrink
. You can even make a refreshing spritzer by replacing half of your juice with seltzer water or club soda. Instead of coffee, drink green tea with a little sugar (read
Drink tea to reduce dementia and heart disease
) or order a small cappucino, which has less caffeine than a grande and, as a bonus, it delivers a healthy dose of bone-buidling milk.