Quick
Midday Meals
Keeping your energy up throughout the day can be a challenge when you are busy at work or school or with the kids. Suddenly you look up, it is 2:00 pm and you are starving. It is easy to grab the first edible thing you see, which is often high-calorie chips, cookies or sugary drinks. But, if you follow these healthy lunch and midday snack tips, you can avoid losing control of what you eat in the afternoon.
(page 5 of 7)
9. Reach for dairy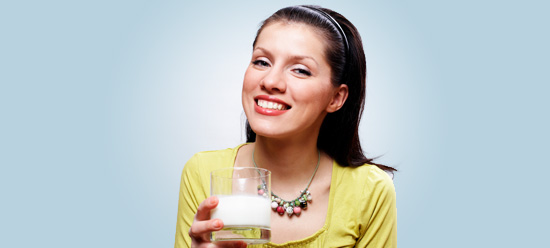 Yogurt, cottage cheese and even a glass of milk can halt your mid-morning or mid-afternoon hunger pains as well as round out your lunch. In addition to benefiting your bones, the calcium in dairy may also help you
alleviate PMS symptoms
and aid in weight loss. Studies also show that an adequate intake of calcium, potassium and magnesium – nutrients found in dairy foods – lowers blood pressure and reduces the risk of hypertension. Dairy may also help fight some types of cancer. To boot, certain cheeses - including cheddar, Jack, Swiss, and bleu - may cut the risk of dental cavities. Besides being delicious, there are plenty of reasons to get your three servings of dairy a day!
10. Eat smaller meals more often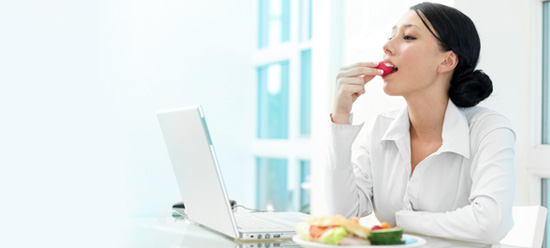 Eating healthy snacks throughout the day is a good way to keep your energy up and control your appetite, but make sure you don't take every snacking opportunity to overeat. Three balanced meals plus a snack at mid-morning and afternoon is effective for healthy weight loss or maintenance - but only if you don't exceed your required caloric intake. And for best results, make your snacks as healthy - but lower in calories - as your meals. Try a few of these
low-calorie healthy indulgences
.