Quick
Midday Meals
Keeping your energy up throughout the day can be a challenge when you are busy at work or school or with the kids. Suddenly you look up, it is 2:00 pm and you are starving. It is easy to grab the first edible thing you see, which is often high-calorie chips, cookies or sugary drinks. But, if you follow these healthy lunch and midday snack tips, you can avoid losing control of what you eat in the afternoon.
(page 4 of 7)
7. Savor your chocolate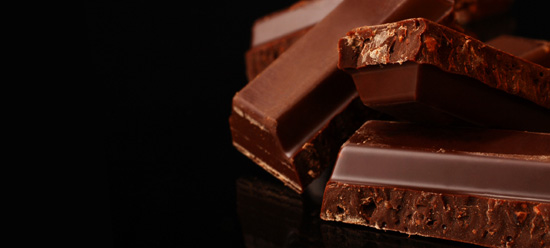 Have a small piece of dark chocolate after lunch to assuage your sweet tooth. Take a bite and let the chocolate slowly melt in your mouth while savoring every indulgent nuance. Not only will this give you a mini-vacation into chocolate bliss, the cocoa phenols in chocolate can also improve your heart health. Dark chocolate is also chockfull of antioxidants. Yes, that's right, a piece of chocolate will improve the quality of your day
and
help you live longer
. (Not that you need an excuse!)
8. Get crunchy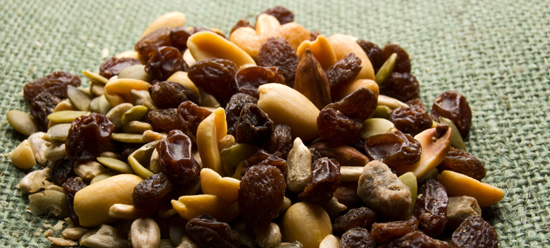 Pack a small tasty snack to nibble on to pick you up out of your mid-morning or mid-afternoon slump. Make homemade trail mix using unsalted, unsweetened nuts and dried fruits, and decadent dark chocolate chips.
Make your own granola
and sprinkle it on a small container of yogurt or cottage cheese. Munching on satisfying snacks that have staying power will keep your energy high and keep you from overeating at noon or dinner.