Quick
Midday Meals
Keeping your energy up throughout the day can be a challenge when you are busy at work or school or with the kids. Suddenly you look up, it is 2:00 pm and you are starving. It is easy to grab the first edible thing you see, which is often high-calorie chips, cookies or sugary drinks. But, if you follow these healthy lunch and midday snack tips, you can avoid losing control of what you eat in the afternoon.
(page 2 of 7)
3. Eat your vegetables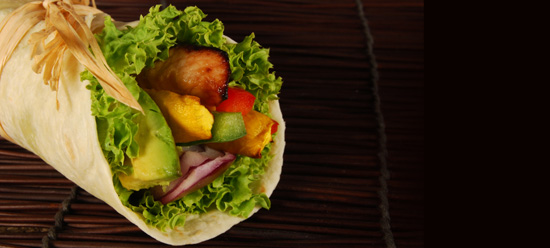 Fill your sandwich with sliced veggies - like cucumber, bell pepper and leafy greens - for extra low-calorie bulk and a delectable crunch. Add chopped raw vegetables to tuna, chicken or crab salad and wrap in a high-fiber tortilla with lettuce and tomatoes. Saute mushrooms in olive oil and garlic and toss with peas and cooked brown rice. Veggie up cooked quinoa by combining it with roasted red bell peppers, artichoke hearts and celery. Not only do vegetables add nutrition to your meal, they add a mouthwatering myriad of textures and tastes.
4. Tasty and light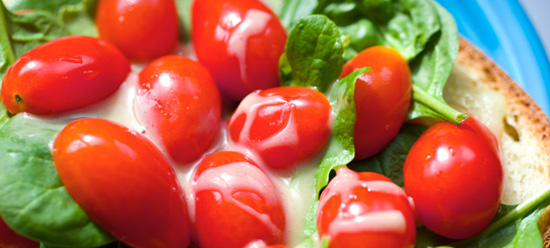 Make a scrumptious lunch that is easy on the waistline by using low-fat mayonnaise or dressing for sandwiches and salads - you still get that satisfying flavor and coveted moistness while saving yourself calories and fat. Low-fat sour cream and yogurt can also stand in for mayonnaise in creamy dips and spreads. Another trick is to try a variety of low-fat condiments and dressings so your taste buds never get bored and want for more.