Minty And Spicy
Summer Cocktails
This summer, instead of beer or wine, try one of these crisp, refreshing summer cocktails instead. The Mojito is a minty choice, while the Broken Lawn Mower is a spicy cocktail that provides a kick.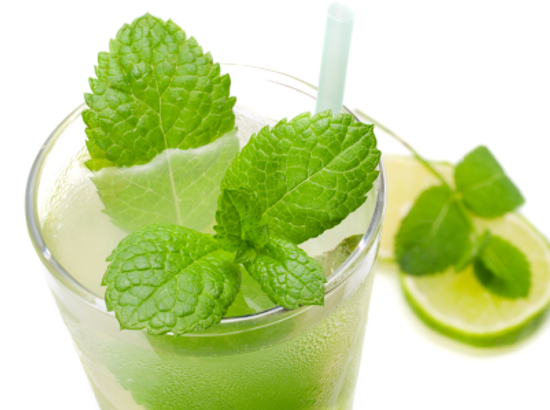 Classic mojito
The minty Mojito is a refreshing cocktail that is perfect for an afternoon party or
summer BBQ
. In this video, hosted by Bahama Breeze Senior Development Chef Peter Olsacher, you can learn how to make the perfect Mojito.
Ingredients
3 lime wedges
4-6 mint sprigs
Simple syrup
Rum
Crushed iced
Splash of soda
Sugar cane for garnish
Directions
In the video, Chef Olsacher uses Garapo - the juice of sugar cane. They use Garapo at
Bahama Breeze
restaurants, however at home you can substitute simple syrup.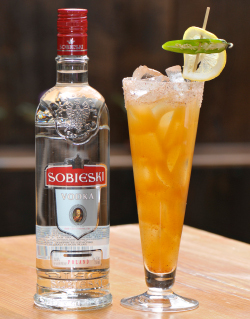 Another fabulous summer cocktail is the Broken Lawn Mower. This is the perfect cocktail for Dad on Father's Day or anytime he needs to perfect excuse of avoiding his worst weekend chore.


Broken lawn mower
Ingredients
1-1/2 oz. Sobieski Vodka
3 oz. chilled beef bouillon
2 dashes Worcestershire sauce
2 dashes Tabasco sauce, or to taste
1 dash habanero sauce (optional)
1 oz. fresh orange juice
1/2 tsp. chipotle powder
juice of 1/2 lime
spicy salt (equal parts coarse salt, black pepper, chipotle or regular chile powder and lime zest)
Directions
Moisten rim of highball glass with lime.
Roll outer lip in a saucer filled with the spicy salt mixture.
Shake all ingredients thoroughly.
Strain over ice into the pre-rimmed highball glass.
Garnish with a lime wedge and a pickled hot pepper.
"The Broken Lawn Mower is best served with lots of ice and a spicy pickled hot pepper for that extra kick," said mixologist Tad Carducci, who created this cocktail. "The peppery Dankowski rye in Sobieski Vodka matches well with the spicy flavors in the Broken Lawn Mower.  I recommend enjoying a Broken Lawn Mower outside in the backyard over a great conversation with your Dad."

Sobieski Vodka tastes great served neat, chilled, on the rocks or in a wonderful summer cocktail. It is widely available at a retail price of $10.99 for a 750 ml bottle.


Summer recipes