EASTER FUN
Eggs are the universal symbol of fertility and new life and the most identifiable symbol of the Easter holiday. Coloring eggs has been a custom dating back to the Pagan times when bright colors were symbolic of spring and a celebration of the spring equinox.
(page 2 of 3)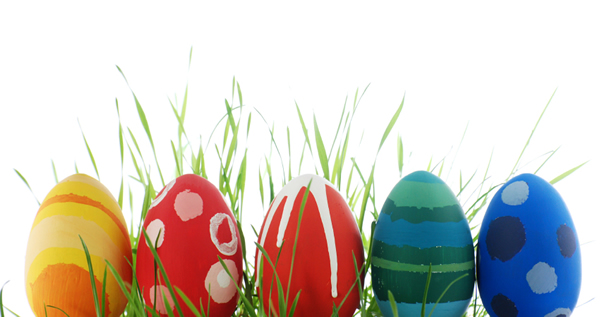 EASY EASTER EGG DYE
Food coloring is the easiest way to dye Easter eggs. For each color, combine 1/4 teaspoon food coloring, 1 tablespoon white vinegar and 1 cup of hot water in a bowl. Add eggs to the bowls and let them sit until they have reached the desired color. Use a slotted spoon to transfer eggs from the bowls to an empty egg crate. For sheen, use a soft cloth and polish the eggs with a little cooking oil.
NATURAL EASTER EGG DYE
Nature has a bounty of coloring agents for your eggs. This method takes longer to complete but it is a fun way to learn about the natural dyes of foods and juices, and using natural Easter egg dye is a great environment-friendly lesson for the kids!

Red or pink: Use beet, cherry, cranberry, raspberry, or strawberry juice
Yellow: Dilute turmeric or mustard powder in warm water
Purple: Use grape, boysenberry or acai berry juice
Blue: Use blueberry juice or actual blueberries
Brown: Use brewed or instant tea or coffee
Orange: Use concentrated orange juice or orange peels
Green: Use lime peels or green chard leaves

To dye eggs, add your coloring agent (from above), a tablespoon of white vinegar and eggs to a saucepan. Liquid should cover eggs – add more water or juice, if necessary. Bring water to a rolling boil over medium-high heat. Boil for one minute then remove pan from burner. Let eggs and coloring agent sit for at least 15 minutes, longer for darker coloring. Eggs can also be refrigerated in the natural dye for up to a day. Remove eggs from pan and let dry on a stack of paper towels. Eggs are ready for hiding or further decorating.