Low-Carb
Liquor Options
Just because you're trying to maintain a low-carb lifestyle, doesn't mean you can't enjoy a cocktail. Raise a glass to these low-carb alcohol options.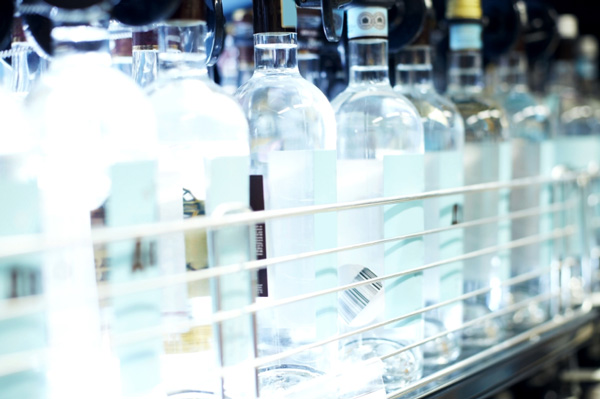 Maintaining a low-carb diet can be tricky. Some foods are more obvious than others when asking the carb-loaded question. Alcohol is definitely up for debate. If you want to enjoy a low-carb libation, pour yourself a vodka or rum drink. Just pay close attention to your mixers.
Different flavored vodkas
For a distilled product that is known for its neutral taste, character and appearance, try vodka with flavorings. In the last few years, the flavored vodka market has grown extensively. Orange and citrus vodkas are the most popular flavors. Besides fruity vodkas though, they now make sweet vodkas like marshmallow, whipped cream and cotton candy flavored vodkas as well as more savory flavors such as pepper, horseradish and bacon vodka — perfect for your bloody mary!
How is flavored vodka low in carbs?
Think of the process of making flavored vodkas as similar to the distillation of dry gin, a zero-carb spirit. During one of the distillation cycles, flavoring agents such as fruit oils or even botanicals are added to the vodka. As the mixture is heated, ethyl alcohol rises as a gaseous vapor through a still with the essence of the flavor attached to the alcohol molecules. When cooled and condensed, the vodka retains some of the induced flavoring — but without carbs.
As a general rule of thumb, flavored vodkas with a proof of 70 or above are carb free. Stick with brands such as Stoli, Smirnoff, Gorden's or Absolut, and you should be OK.
Carb counts in flavored rums
First, unflavored rum doesn't have carbs because the starting sugar is fermented. When this happens, yeast destroys the sugar and turns it into alcohol, and thus you are left with a carb-free product.
So while straight rum has zero carbs, flavored or spiced rums do contain carbs, so tread lightly. For example, Captain Morgan Parrot Bay rum contains 6.24g carbs per fluid ounce, Malibu Rum has 5.1g carbs per fluid ounce, and Bacardi O and Bacardi Razz have 3g carbs per fluid ounce.
Try these low-carb rum and low-carb flavored vodka cocktail recipes for a sweet treat without the guilt.
Low-carb basil mojito recipe
Serves 1
Move over mint, this low-carb cocktail boasts a bold basil flavor and with only 2 grams of carbs per serving!
Ingredients:
 1/2 cup Splenda
 1/2 cup water
 3 fresh basil leaves
 1 orange, quartered (reserve a wedge for garnish)
 2-1/2 ounces white rum
Splash of soda
Directions:
To make a sweet simple syrup, combine Splenda and water in a small saucepan over medium-high heat, stirring to combine. Stir occasionally until Splenda dissolves into water. Bring it to a simmer and allow mixture to thicken. Remove from heat. Once cool, store in an airtight container.
In a glass, muddle basil leaves with a wooden spoon. Add 1 tablespoon of simple syrup and continue to mash basil. Squeeze juice from one-quarter of an orange.
Add rum to glass and stir. Add ice and a splash of soda. Serve garnished with an orange slice.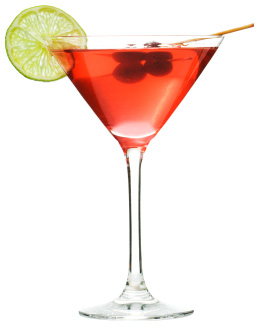 Low-carb ginger cosmo recipe
Serves 1
Sip your favorite girly beverage without the carbs. This classy sipper has a gingery kick and only 2 grams of carbs per serving.
Ingredients:
1/2 cup Splenda
1/2 cup water
2 thin slices peeled fresh ginger
1-1/2 ounces ginger vodka
2 ounces diet cranberry juice drink
1 lime (reserve a wedge for garnish)
Directions:
In a small saucepan over medium-high heat, stir together Splenda and water. Add ginger and bring to a boil. Reduce heat to low and simmer for 30 minutes. Remove ginger and store ginger-infused syrup in an airtight container in the refrigerator.
In a cocktail shaker, combine 1 tablespoon ginger syrup, ginger-infused vodka, diet cranberry juice, and the juice from one lime. Shake vigorously with ice.
Strain into a cocktail glass and garnish with lime slice.
More rum and vodka cocktail recipes
Cranberry mojito recipe
6 Vodka cocktail recipes
Skinny cocktail ideas