Your Questions Answered
Do you have a question about cooking or planning meals for your family? Chef Mom is here to help with her time-tested, mom-smart advice.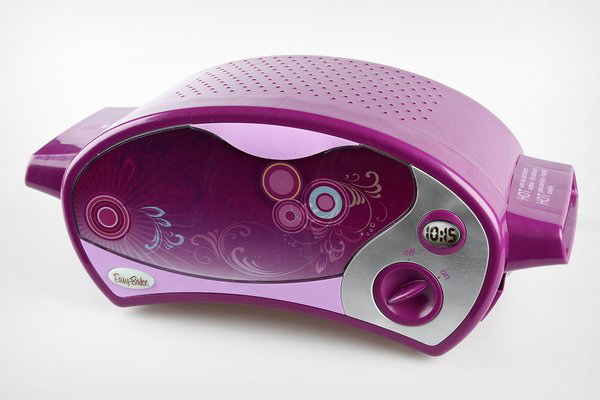 The question
Dear Chef Mom: My daughter got an Easy Bake Oven for her birthday, and wants to bake something new every weekend. But the mixes are incredibly expensive -- about $3 per cake! Is there some way to make mixes at home?
Chef Mom says
The Easy-Bake Oven was introduced by Kenner in 1963, and more than half a million of these toys were sold in its first year on the market! By 1998, more than 16 million Easy-Bake Ovens had been sold -- and more than 100 million mix sets have been used.
Since the price of those mixes is so high for what you get, they are not such a good value to parents or kids. You can, however, make your own mixes at home. Start with these easy recipes!
Easy Bake Oven brownies recipe
Ingredients:
2-1/2 tablespoons sugar
2-1/2 tablespoons flour
1 teaspoon oil
1/8 teaspoon vanilla extract
4 teaspoons chocolate syrup
Directions:
Blend all ingredients until the batter is smooth.
Pour batter into greased and floured toy cake pan. Bake in preheated oven for 15 minutes.
Let cool, and then cut into pie-shaped wedges or squares.
Easy Bake Oven quick cake recipe
Ingredients:
3 tablespoons cake mix (like Betty Crocker, Duncan Hines or similar)
1 tablespoon water
Directions:
Blend cake mix and water.
Pour batter into greased and floured toy cake pan. Bake in preheated oven for 10-12 minutes.
Want more? Amanda Formaro of The Family Corner offers us the two recipes below, and you can find several more on her site.
Easy Bake Oven chocolate cake recipe
Ingredients:
6 teaspoons flour
4 teaspoons sugar
1/4 teaspoon baking powder
1 teaspoon unsweetened cocoa
3/4 teaspoon shortening
1 Pinch salt
6 teaspoons milk
Directions:
Mix flour, sugar, baking powder, cocoa, shortening and salt. Add milk. Pour into greased baking pan that comes with the toy oven.
Bake for 12 to 15 minutes.
Note: For a vanilla (yellow) cake, omit the cocoa and add a drop or two of vanilla with the milk.
Easy Bake Oven peanut butter fudge recipe
Ingredients:
1 cup powdered sugar
5 teaspoons milk
1 teaspoon butter
1/2 teaspoon vanilla
4 teaspoons cocoa
6 teaspoons peanut butter
Directions:
Mix sugar, milk, butter, vanilla, and cocoa until smooth.
Grease two baking pans with butter. Spoon mix into pans about 1/4" deep. Spread 3 teaspoons peanut butter over mix. Spoon another layer 1/4" thick over peanut butter.
Bake each pan about 5 minutes. Let cool. (For quicker cooling, place in refrigerator 5 minutes.) 
A few more notes
Just like their costly commercial counterparts, these mixes above don't include one of the most typical leavening ingredients: egg. While that's great for kids -- because the batter is then safe to eat -- the end result isn't usually as tasty as a full-sized (read: normal) cake would be. But since when has making cakes in a toy oven been about taste?
Quick Tip
A thought from Chef Mom: Be sure to wash and dry the cake pans after use as they can rust. But if you need new pans or any other Easy Bake accessories, Hasbro has an order form online.
We hope your kids enjoys these recipes!
More kid-friendly recipes
Easy pizza muffins
Cheeseburger pie
Homemade rainbow pasta
Photo credit: Hasbro