Sparkling Sips Worthy Of An Award
I've always dreamed of going to the Academy Awards. Now, as a simple ol' food writer, I doubt that'll ever happen. But that doesn't keep me from dreaming of beaded dresses, $5 million necklaces and all of the bubbly I can drink. Since I can't go this year, I'll just deck myself out in Sunday's finest and sip one of these bubbly drinks.
Just because you can't go to the Oscars doesn't mean you can't drink like you're there. These bubbly cocktails are fancy enough for an A-list celebrity and easy enough that any ol' Joe can make them. Plus I had three incredible bottles of Laurent-Perrier delivered to my house, so what better night to drink it all than on Oscars night?
1
Strawberry mojito sparkler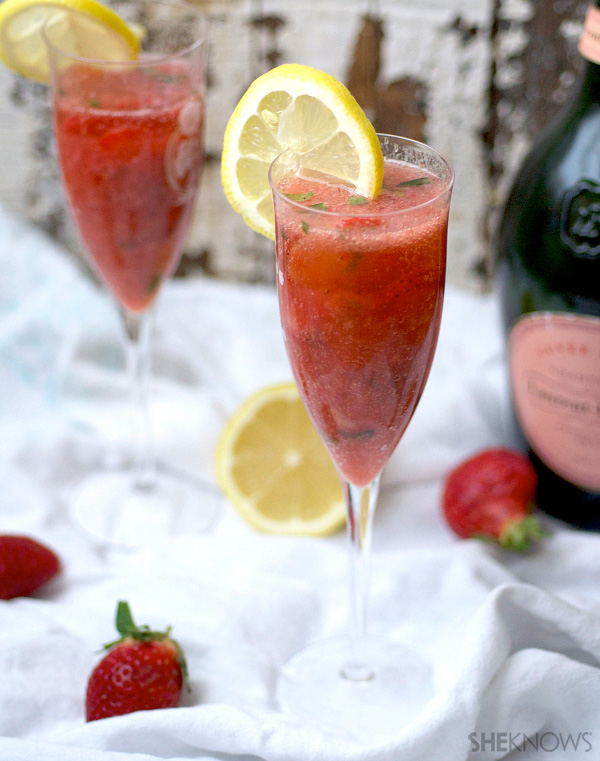 Serves 2
Ingredients:
8 large fresh strawberries
10 large mint leaves
4 teaspoons white sugar
4 shots white rum
1/2 cup Laurent-Perrier rose Champagne
Lemons for garnish
Directions: 
Place the strawberries, mint leaves, sugar and white rum in a blender. Pulse on low until the mixture is pureed.
Pour the strawberry and rum mixture into Champagne flutes, filling about 1/2 full. Top each glass with 1/4 cup Champagne and garnish with fresh lemons.
2
Mango and pomegranate spritzer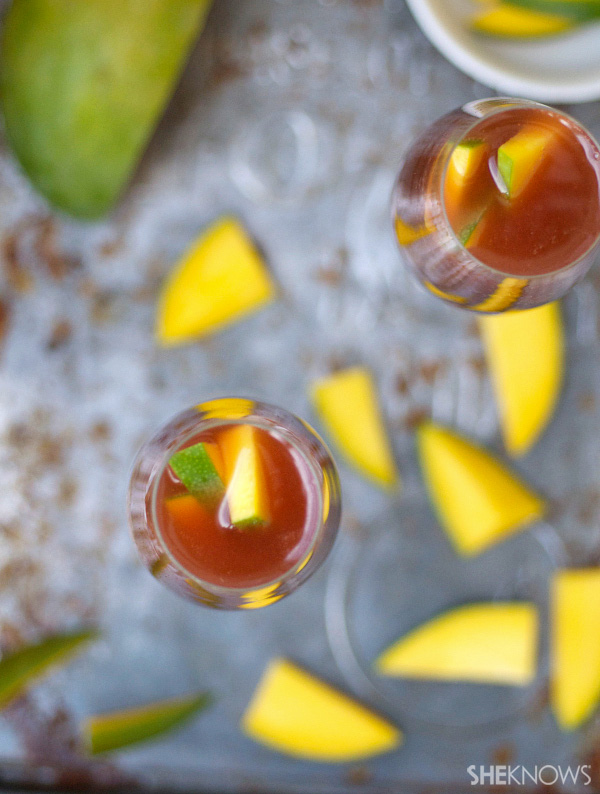 Serves about 2
Ingredients: 
2/3 cup mango pomegranate juice (we used this brand)
1/2 cup Laurent-Perrier ultra brut Champagne
1/2 mango, cut into pieces
Directions:
Pour 1/3 cup of juice into 2 glasses. Top with 1/4 cup Champagne and toss in mango pieces. Serve chilled.
3
Mixed berry rose cocktail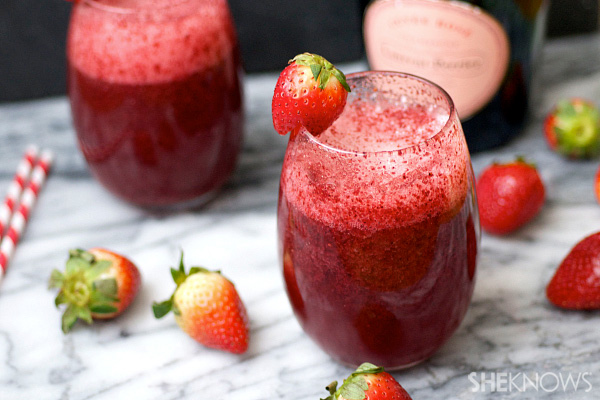 Serves 2
Ingredients: 
Directions: 
Place the mixed berries, sugar and lemon juice into a blender. Blend until fully pureed. Fill 2 glasses 1/2 full with puree and top with bubbly Champagne.
More award season cocktail recipes
Cocktails to toast the Golden Globes
3 Movie-themed cocktails for Oscars night
Oscar nominee-inspired cocktails