Two-Ingredient Sweets
These fun two-ingredient desserts are sure to have your whole family jumping for joy.
There is nothing easier than making dessert with just two ingredients. Usually I'm rushed in the kitchen but not after I learned to make these tasty recipes. Trust me, if you love dessert but you're short on time, you're going to love all these recipes!
1
Two-ingredient strawberry fudge recipe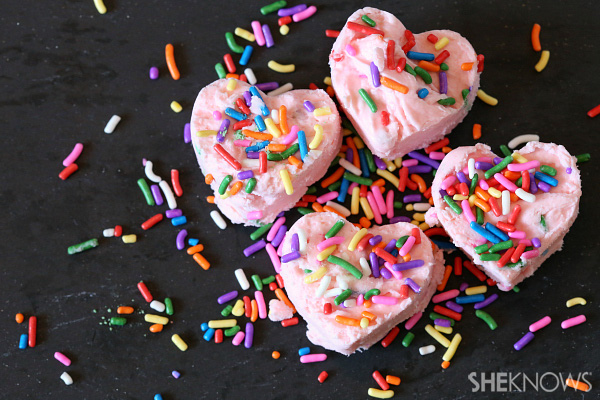 Strawberry fudge is simple and easy to throw together with this two-ingredient recipe. This dish is sweet and full of strawberry flavor. We cut our fudge into heart shapes, but you can easily cut it into squares as well.
Yields 8 x 8-inch dish
Ingredients:
12 ounces white chocolate, melted
1 container whipped strawberry frosting
Sprinkles (optional)
Directions:
Line an 8 x 8-inch baking dish with parchment paper, set aside.
In a medium mixing bowl, add melted white chocolate and whipped strawberry frosting. Stir until completely combined.
Stir a few sprinkles into the chocolate/frosting mixture, if desired.
Add mixture to prepared pan and refrigerate for at least an hour before cutting.
2
Two-ingredient lemon cake bars recipe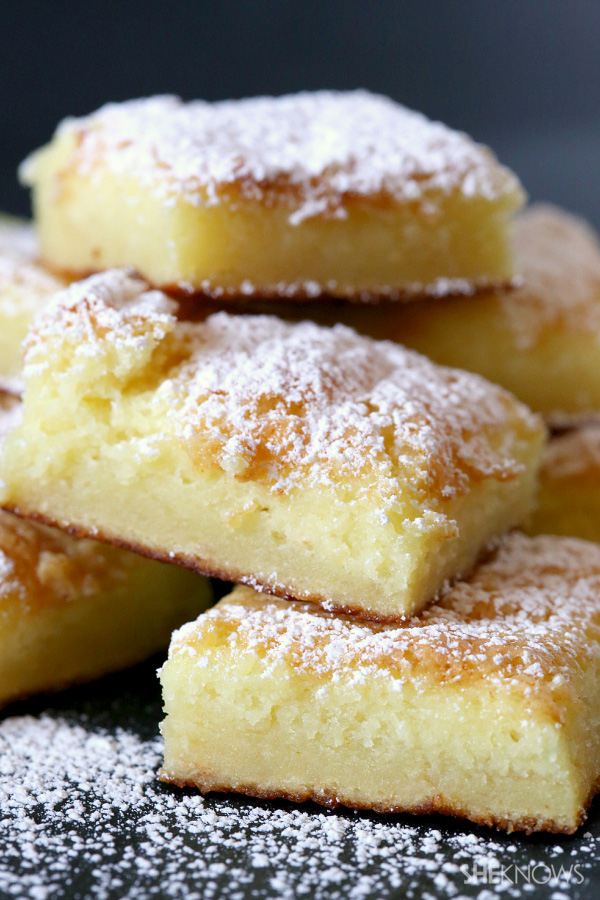 Lemon bars are a classic citrus dessert. These bars take on the best of both worlds — cake and lemon bars. They have an intense lemon flavor with a slight cake bite. You're going to love these powdered sugar-topped bars.
Yields 9 x 13-inch pan
Ingredients:
1 box angel food cake mix
1 (22 ounce) can lemon pie filling
Powdered sugar (optional)
Directions:
Preheat oven to 350 degrees F and spray a 9 x 13-inch pan with nonstick spray.
In a large bowl, stir together angel food cake mix and lemon pie filling.
Once fully mixed, add to the prepared pan and bake for about 35 minutes until fully cooked and the top is lightly browned.
Let the cake cool, cut into bars and, if desired, sprinkle with powdered sugar.
3
Two-ingredient doughnut recipe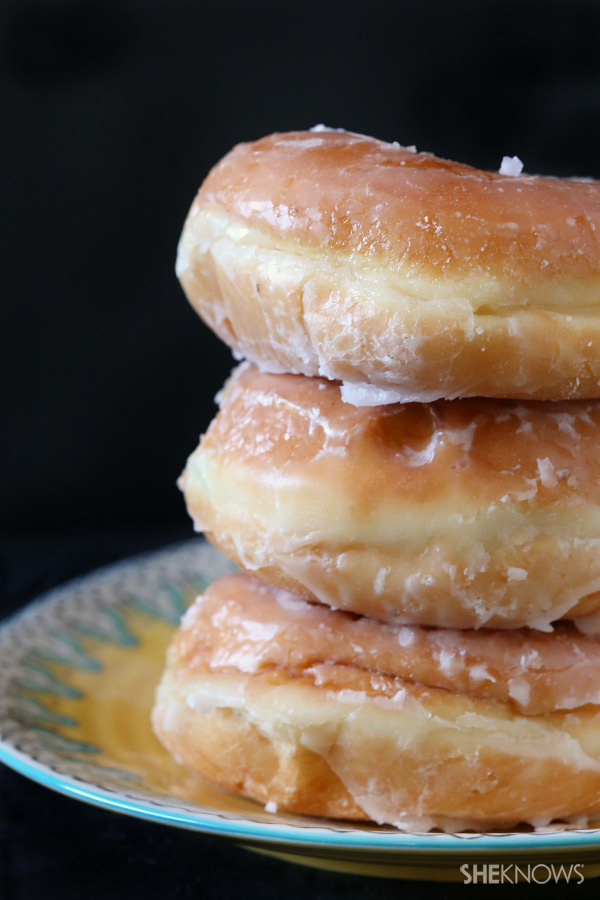 Doughnuts are a delicious way to start your day. Don't worry if you have a fear of baking with yeast or just don't have the time. This recipe will save you time but still give you decadent homemade flavor. We glazed our doughnuts, but they are perfect with powdered sugar or cinnamon sugar as well.
Yields 8 doughnuts plus 8 doughnut holes
Ingredients:
Vegetable oil, for frying
1 (8 count) can jumbo buttermilk biscuits
Doughnut glaze (optional recipe follows)
Directions:
In a medium pot, add about 3-4 inches of vegetable oil. Heat the oil to 360 degrees F.
While the oil is heating open the biscuits, cut out the middle using a small 1-1/2 inch cookie cutter (or doughnut cutter).
Fry the doughnuts and holes in the hot oil for about 3 minutes on each side or until golden brown on each side.
Fry the doughnuts in batches so you don't crowd the pan.
Dip in glaze if desired.
Doughnut glaze recipe
Ingredients:
1 cup powdered sugar
1/2 teaspoon vanilla extract
2-3 tablespoons heavy cream
Directions:
In a small bowl, whisk together powdered sugar, vanilla extract and heavy cream.
If the mixture is too thick, add a little more heavy cream. If the mixture is too thin add a little more powdered sugar.
More simple dessert recipes
Mason jar pumpkin cupcakes
3 Easy low-fat chocolate recipes
Creamsicle Mason jar cupcakes