Info, Tips And Ideas
Have you ever noticed that powdered version of peanut butter on the shelf at the grocery store and wondered what all the hype is about? Wonder no more!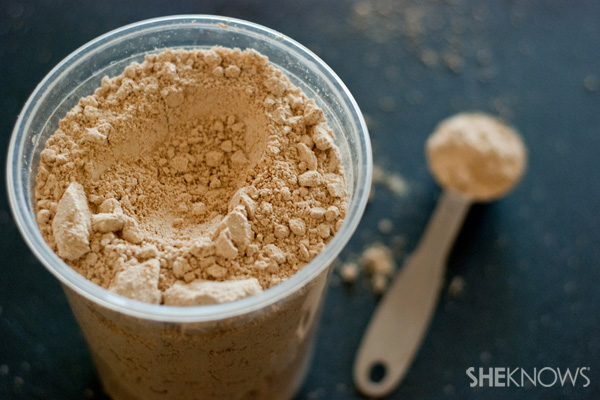 I was so curious when I first stumbled upon powdered peanut butter, but I wasn't sure what to expect. Being a true peanut butter addict, I knew this was coming home with me no matter what. Here's how to use this powdery version of peanut butter along with some tips and recipes.
The ingredients: Roasted peanuts, sugar and salt. (This product is vegan and vegetarian-friendly, and dairy and gluten-free.)
The look: It resembles peanut flour. The texture is very, very fine and very smooth.
The taste: The flavor of powdered peanut butter is milder than real peanut butter. You still get that great peanut flavor but with a lighter flavor, though it is still very satisfying and very good.
How to use: Per the directions on the package, you mix 2 tablespoons of powdered peanut butter with 1 tablespoon of liquid. I tried water, and I also tried mixing it with almond milk. Both were delicious. Once prepared this looks just like real peanut butter, and it can be used just as regular peanut butter would be used.
Some of the ways I used it:
A spread for sliced apples
Spread on toast
Stuffed inside fresh bread with fresh strawberry jam
A big spoonful on homemade waffles
Added to oatmeal
There are two things that I really love about powdered peanut butter. First, it blends easily into other recipes and even smoothies. Second, its nutritional value. If you are a true peanut butter addict like I am, you know that eating spoonfuls can be very high in calories and also in fat. Check out this side by side comparison of my favorite peanut butter versus powdered peanut butter
Real peanut butter:
Serving size: 2 tablespoons
Calories per serving: 190 calories
Grams of sugar per serving: 8 grams
Grams of fat per serving: 14 grams
Grams of protein per serving: 6 grams
Powdered peanut butter:
Serving size: 2 tablespoons
Calories per serving: 45 calories
Grams of sugar per serving: 1 gram
Grams of fat per serving: 1.5 grams
Grams of protein per serving: 5 grams
The powdered version of peanut butter has a significant difference in nutritional value compared with real peanut butter. I will still enjoy eating both regular peanut butter and the powdered version, but if you are watching fat, calories, sugar, etc., this is a wonderful substitute to have on hand.
If you are ready to try it, here are a few recipes that incorporate powdered peanut butter.
1
Creamy peanut butter Greek yogurt and fruit dip recipe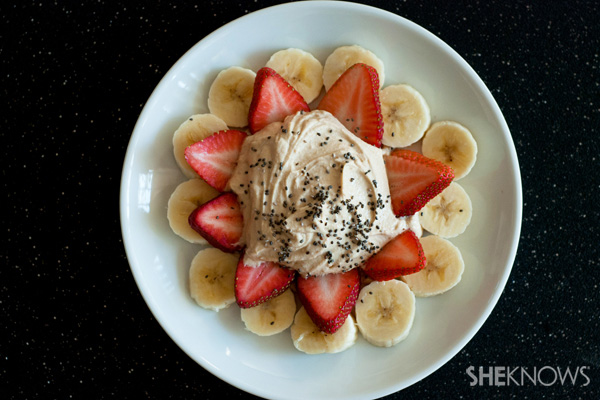 Serves 1-2
Ingredients:
1 (6 ounce) container plain nonfat Greek yogurt
2 tablespoons powdered peanut butter
1 tablespoon agave
Chia seeds for garnish (optional)
Sliced fruits such as strawberries, apples or bananas
Directions:
In a small bowl add the yogurt, powdered peanut butter and agave, mixing well until nice and smooth.
Add to a small serving bowl and sprinkle with chia seeds. Serve with fresh fruit as a dip or layer in a glass and serve as a parfait.
2
Easy chocolate chip peanut butter cookies recipe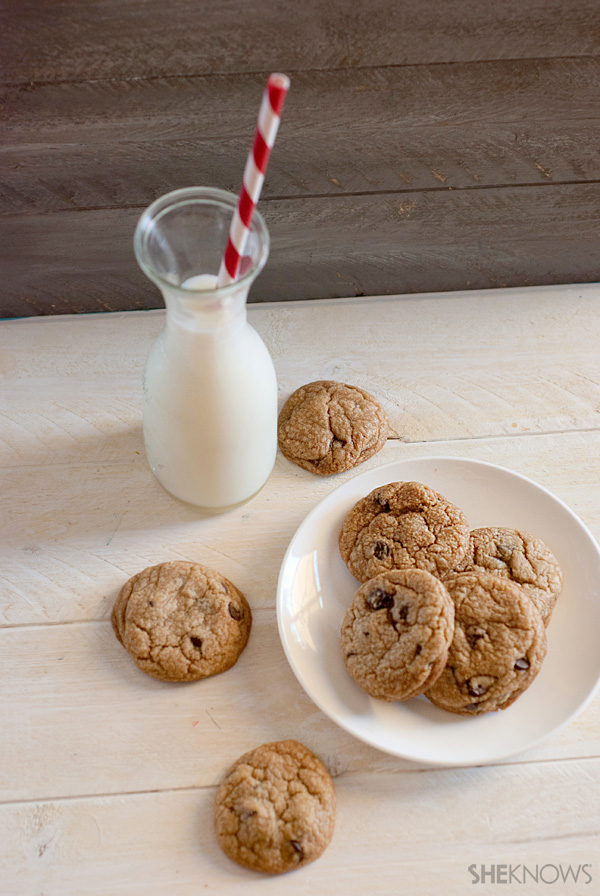 Yields 1 dozen
Ingredients:
1 stick butter, softened
1/2 cup brown sugar, firmly packed
1 cup all-purpose flour
4 tablespoons powdered peanut butter
1 teaspoon pure vanilla extract
1/4 teaspoon salt
1/2 teaspoon baking soda
1 egg
1 cup chocolate chips
Directions:
Preheat oven to 350 degrees F and line a baking sheet with parchment paper.
In a large mixing bowl, add the butter and sugar. Using a stand or hand mixer, beat until the butter and sugar have creamed. Add in the remaining ingredients, and mix until a soft dough forms.
Using a cookie scoop drop the cookie dough on the baking sheet and bake the cookies for 10-12 minutes or until golden brown. Remove from the oven and allow to cool on a wire rack.
Serve immediately or store in an airtight container.
3
Creamy vegan peanut butter oatmeal recipe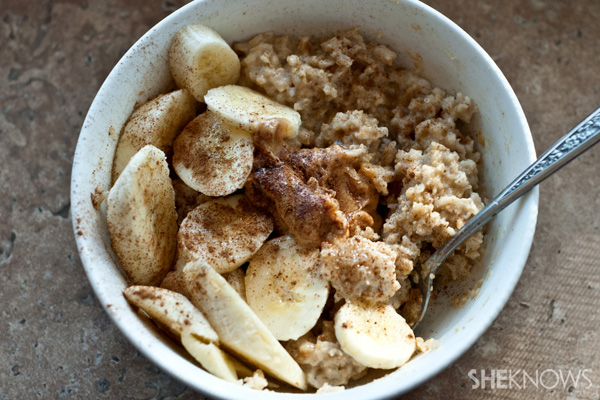 Serves 1
Ingredients:
1/2 cup gluten-free oats
1/2 cup vanilla almond or soy milk
2 tablespoons powdered peanut butter
1-2 tablespoons agave or pure maple syrup to sweeten
Cinnamon for garnish
Pinch of salt
Directions:
In a microwave safe bowl, add all of the ingredients and mix very well.
Microwave on high for 3 minutes or until the oatmeal has softened and is nice and thick. If it is too thick, add more almond or soy milk.
Allow to cool slightly and serve
More peanut butter recipes
Quinoa peanut butter banana bars
4 Unique recipes using peanut butter
Bacon cheeseburger with peanut butter Sriracha ketchup