Drink Your Dessert
Most everyone needs a little fix of coffee in the morning. This tasty drink gives you that fix with just a touch of butterscotch flavor.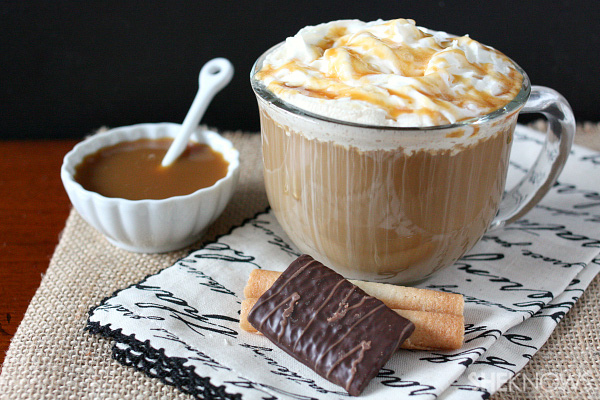 Flavored coffee shouldn't and doesn't have to cost you $5 a drink. This simple drink combines homemade butterscotch, hot coffee and just a touch of whipped cream. You're going to love starting (or ending) your day with this delicious drink.
Butterscotch coffee recipe
Butterscotch recipe slightly adapted from Smitten Kitchen
Yields about 2/3 cup butterscotch and 1 coffee drink
Ingredients:
1/4 cup unsalted butter
1/2 cup dark brown sugar
1/2 cup heavy cream
1/2 teaspoon kosher salt
1 teaspoon vanilla bean paste
1 cup regular or decaf coffee
Whipped cream
Directions:
In a medium saucepan, melt butter over medium-low heat.
Add in brown sugar, heavy cream and salt.
Using a whisk, mix together until the mixture reaches a slight boil, whisking every minute.
Let mixture cook for 5 minutes and remove from the heat.
Stir in vanilla bean paste, pour sauce into a heatproof bowl and let cool.
Add 1-2 tablespoons homemade butterscotch to a coffee mug and top with hot coffee. Add a splash of cream and top with whipped cream if desired.
If you like things boozy, add 1 ounce Scotch whisky to the mixture.
Note
You can use homemade butterscotch on ice cream, too!
More coffee recipes
Cinnamon dolce frozen iced coffee
Homemade coffee creamer recipes
Boozy peppermint eggnog lattes