All Kinds Of Festive, Tasty Treats!
We've rounded up the best SheKnows winter holiday dessert recipes into one place. All you need to do is make them and enjoy!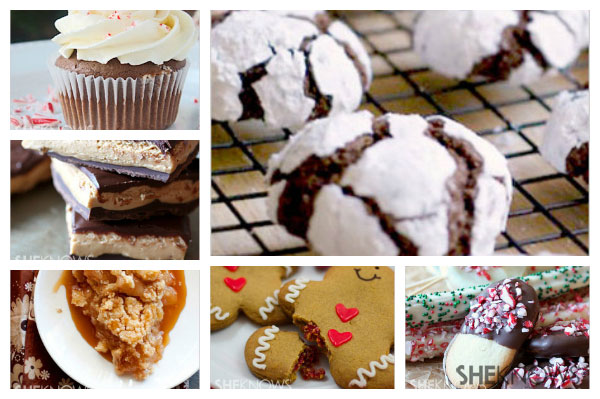 What is a holiday celebration without at least one dessert on the table? Not much of a party at all! Below you'll find 20 of our best recipes with goodies like the trusty staples of cookies, cakes and pies.
We've also included some desserts that are sure to wow your friends and family, such as the festive cream puff Christmas tree and the cherry-filled gingerbread tarts — when a regular gingerbread surprises your guests at the first bite!
During this holiday season, you won't serve just one dessert because you'll want to try many when faced with the exciting choices below. Happy baking!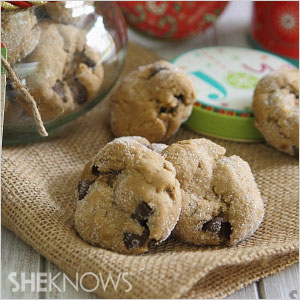 Everybody loves a chocolate chip cookie. This one gives the classic a holiday spin with the taste of gingerbread.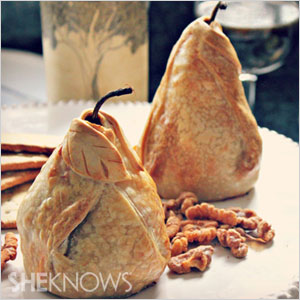 Elegant baked pears can be stuffed with anything you like. They're wrapped with premade dough and are deceptively simple to make.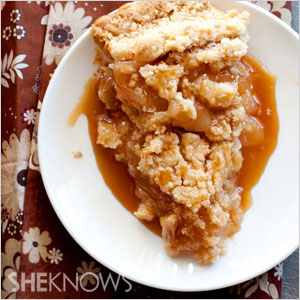 We've added depth and richness to ordinary apple pie by incorporating caramel into the filling. It will be a surefire hit at your holiday party.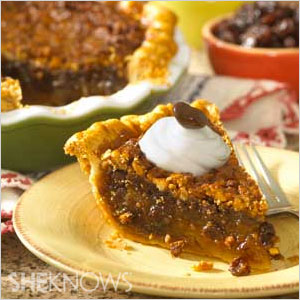 With the smooth appeal of cake and the crunchy appeal of pie, this is a tart and tasty combination dreamed up in holiday heaven.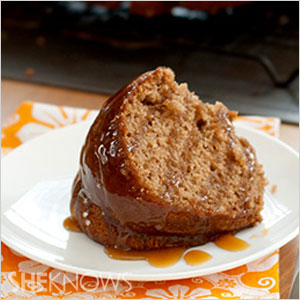 Special is what you get when you mix a regular box mix with a homemade apple cider caramel sauce slathered on top of a Bundt cake.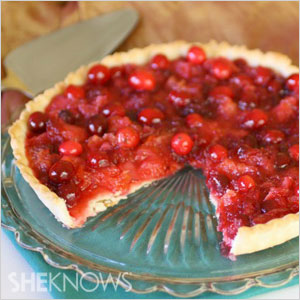 Cranberries aren't just a relish to other dishes, but make the perfect dessert when they're treated properly. Let ice cream or whipped topping play second fiddle to this dish.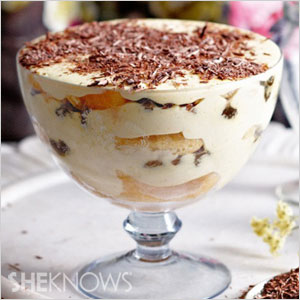 This is a dessert for the adults in the group, as it holds a lot of rum that doesn't cook out during preparation. Those lucky "kids" will quickly propel this to the head of the table!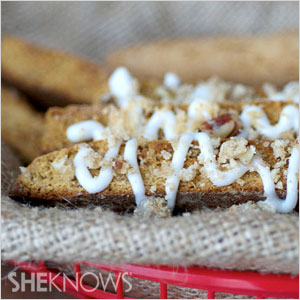 You don't need to fork out the big bucks anymore. With this recipe, you're going to be the stop for coffee on your friends' route. Be sure to save some for dessert!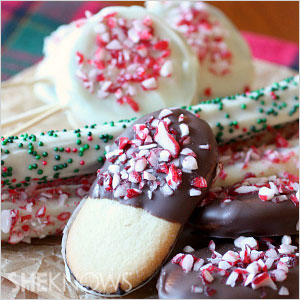 Turn your store-bought cookies, pretzels and whatever else tickles your fancy into decadent treats with these tantalizing recipes of dipped chocolate.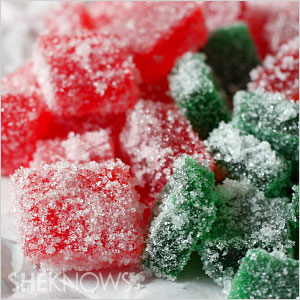 Never buy boxed gumdrops again. You can choose your favorite flavors and make as much as you want. You'll wonder why you never did it before!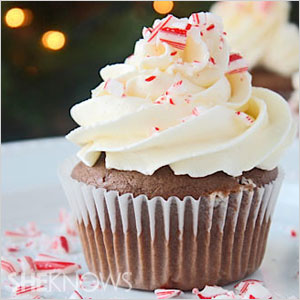 Coffee, chocolate and peppermint buttercream sounds like your favorite seasonal coffee, right? That's the inspiration. Enjoy.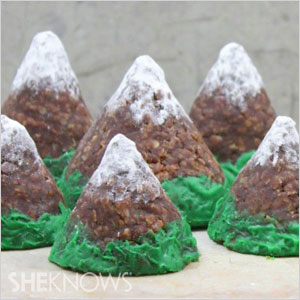 A no-bake cookie that looks just like little mountain tops is the perfect treat for your holiday table. With cocoa and peanut butter, they're a tasty treat to eat as well!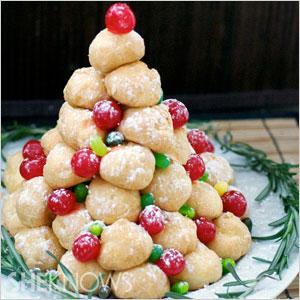 It looks absolutely beautiful on your table as a centerpiece and tastes incredibly scrumptious when your meal is over and it's time for dessert.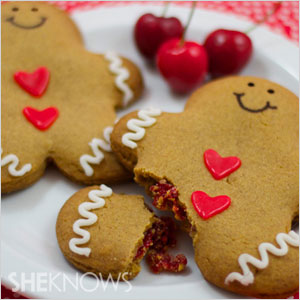 The recipe calls them handheld pockets of holiday happiness. They'll certainly surprise your guests who are expecting a more traditional treat.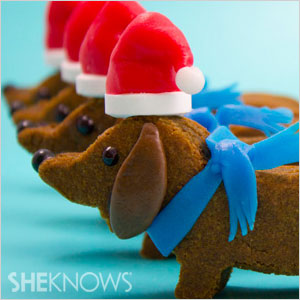 A simple molasses cookie recipe, some icing and some candy pieces will create an adorable 3D dog cookie that will stand on its own. They're almost too cute to eat.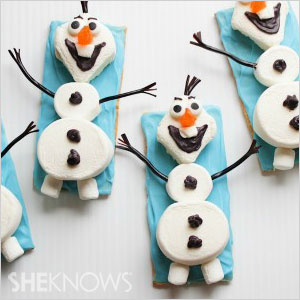 Disney's movie Frozen is coming to a theater near you. Celebrate the season and the premiere with these tasty treats made of marshmallows and graham crackers.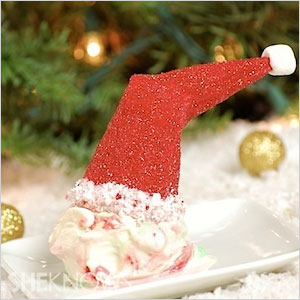 These look daunting, but don't let that fool you. They're relatively simple to make and will look smashing over a dollop of ice cream.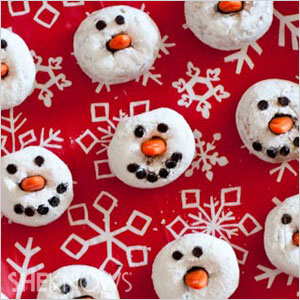 These are a kid-friendly treat that are super easy to make and will put a bright smile on your kids' faces. Use store-bought doughnuts to make them even easier.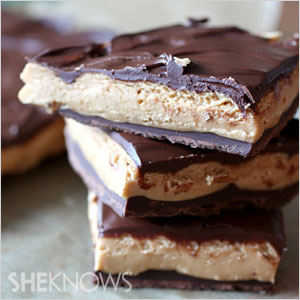 There's no need to sit around and roll buckeyes anymore. Just make bark! It's the combination of creamy peanut butter sandwiched between semisweet chocolate layers that does it.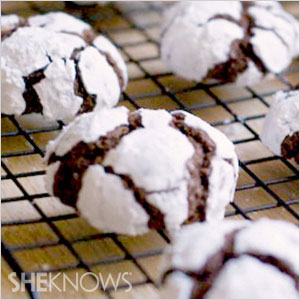 Soft and fudgy, these cookies pack a powerful chocolate punch. Rolled in powdered sugar and baked, these tasty treats won't last long, so think about doubling the recipe.
More holiday recipes
50 cookie recipes
Guilt-free holiday cookies
Pumpkin pie and other holiday recipes with superfoods