A Unique And Delicious Holiday Recipe
Up to your eyeballs in Thanksgiving leftovers? Instead of making a boring sandwich, why not stuff them into one of these soft and fluffy sweet potato tortillas?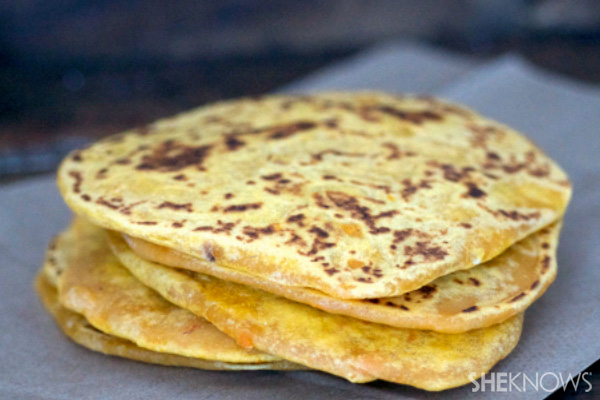 These sweet potato tortillas are easy to make and can be done in less than 30 minutes. After one bite of one of these sweet and savory tortillas, you'll never buy them at the store again. These are so perfect for those leftover sweet potatoes!
Sweet potato tortillas recipe
Yields about 12-16 tortillas
Ingredients:
1 large sweet potato, mashed (about 1-1/2 cups)
3-1/2 cups flour
3 tablespoons olive oil
Salt
1/2 tablespoon cinnamon
Directions: