Step Aside, Hummus!
This Parmesan white bean dip is a fun twist on typical bean dip recipes and it's a perfect choice for your holiday party spreads.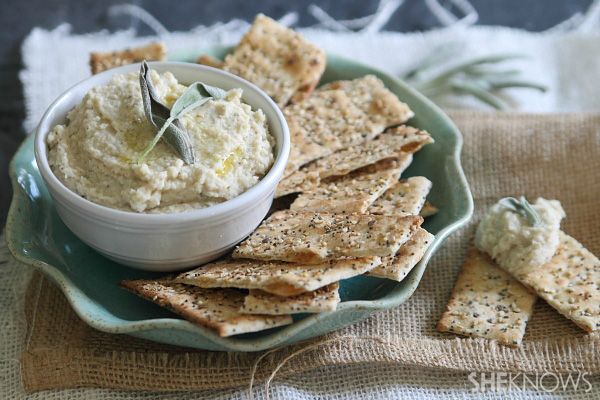 Every party needs a great dip on the appetizer table. This easy Parmesan and white bean dip is a delicious way to change things up from the usual suspects. The addition of sage makes it perfect for the holidays.
Easy Parmesan white bean dip recipe
Serves 8
Ingredients:
1/4 cup freshly grated Parmesan cheese
1 (15 ounce) can cannellini beans, drained and rinsed
1 clove garlic, chopped
4-5 leaves fresh sage
1/2 tablespoon lemon juice
1/4 cup extra-virgin olive oil
Salt and pepper, to taste
Directions:
Combine all ingredients except olive oil in a food processor and process until smooth.
With the food processor running, slowly drizzle in the olive oil until fully incorporated and the mixture becomes smooth and "dip-like" in consistency.
Check for seasoning and add salt and pepper accordingly.
Serve with crackers and/or vegetables and garnish with olive oil, sage and/or more freshly grated Parmesan.
More dip recipes
Easy chorizo queso dip
Truly skinny spinach dip recipe
Buffalo chicken dip recipe