Edible Halloween Tricks And Treats
Whether you're hosting a Halloween party or just looking to creep out the kids with a spooky treat, we've got you covered with festive recipes for appetizers, sweets, cocktails and more.
(page 2 of 3)
11
Halloween surprise cake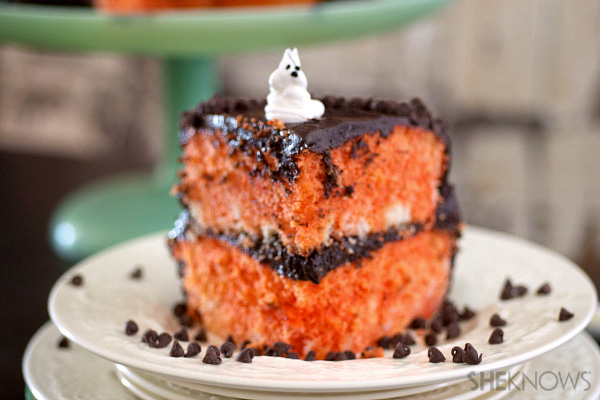 Cut into this ghost-topped cake to find a festive surprise inside.
12
Vampire caramel apples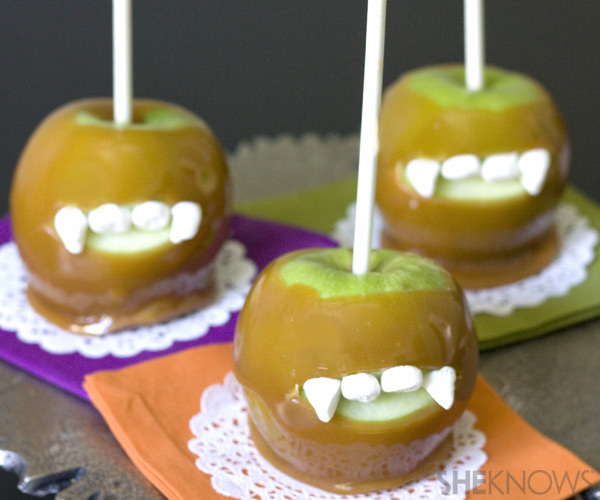 Give your caramel apples a terrifying twist with spooky vampire teeth.
13
Barfing pumpkin party dip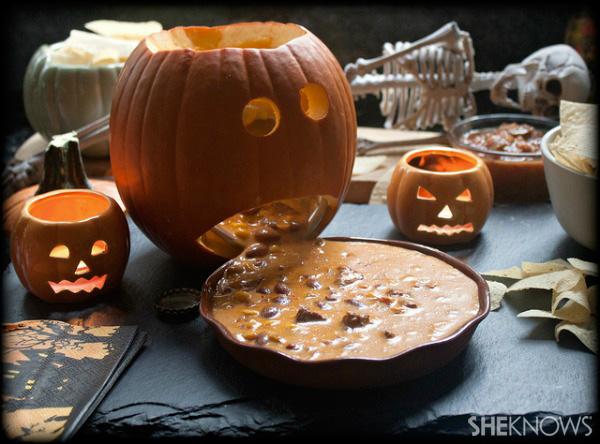 Shock your guests with this creepy barfing pumpkin and chili cheese dip.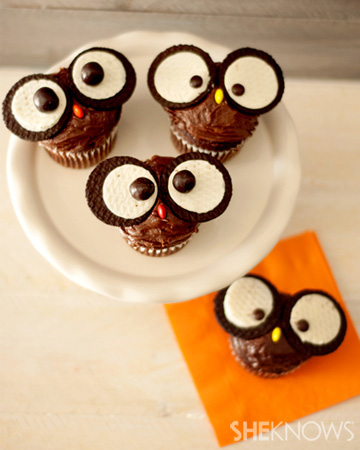 Have a hoot decorating these cute owl cupcakes.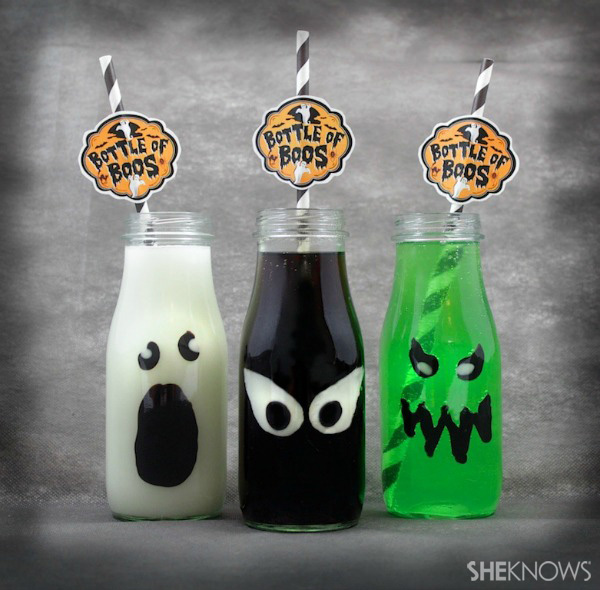 Serve your Halloween cocktails in these ghostly bottles.
16
Stenciled Halloween cake roll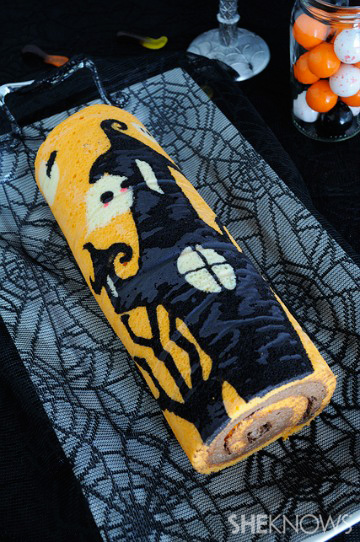 Add a spooky scene to a delicious cake roll with this fun DIY baking project.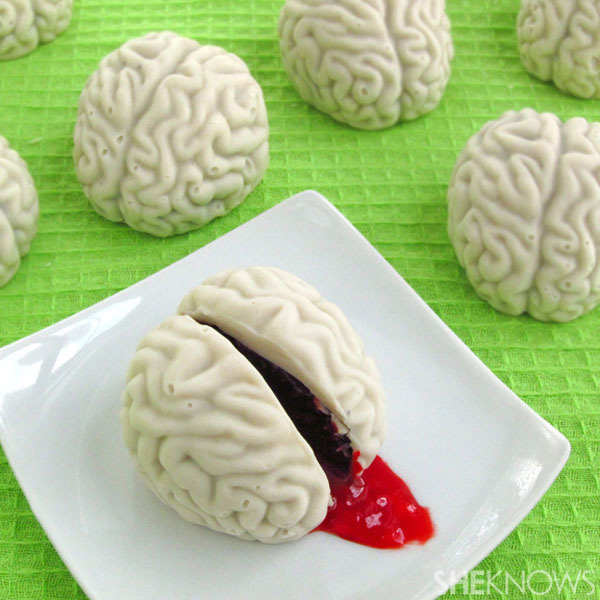 Break open these brains to release the oozing cherry blood.
18
Mini scream face pizzas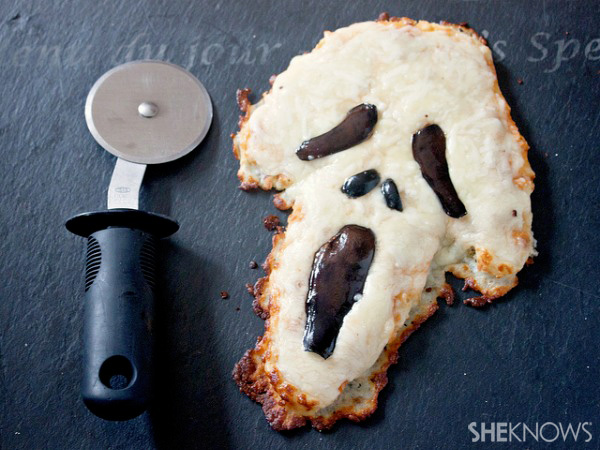 Whip up these scream face pizzas for an easy, kid-friendly snack .
19
Bloody severed finger cookies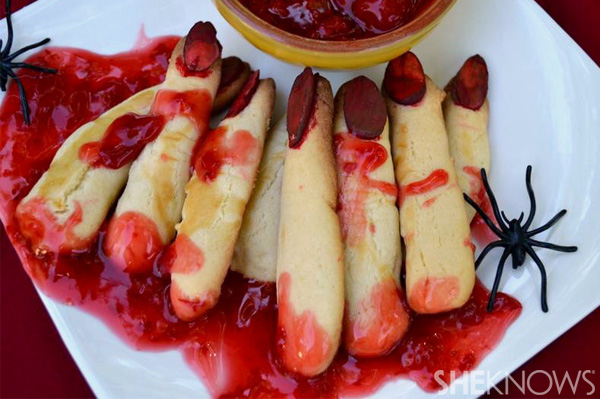 These gruesome, bloody severed finger cookies are the perfect Halloween treat.
20
Jack-o'-lantern pie pops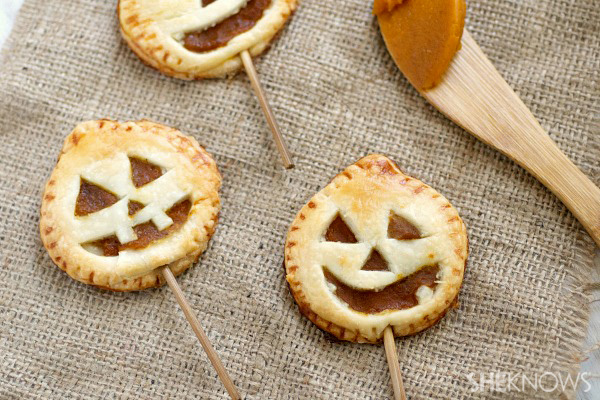 Turn your pumpkin pie into these cute portable jack-o'-lantern pie pops.
Up next: More fun and festive Halloween recipes >>