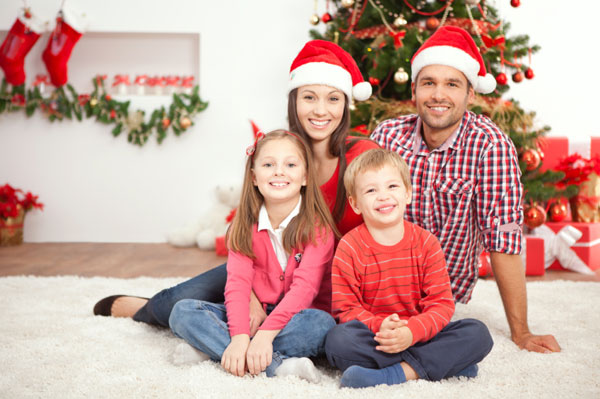 Photo favors
It's the end of the year, and you're ready to gather friends and family for one raucous good time. Throughout the year, the photographer in you has taken thousands of photos that just wound up on your favorite social network. But while digital photography is crystal clear and fantastic, it's easy to get nostalgic for having a real photo in your hands. Luckily, there are materials upon which you can print your photos to make them even better and more durable than regular-old glossy photos. Here are a few fabulous photo party favors you can give away at your next holiday gathering.
Calendars
What better way to celebrate your extended family than with a 2014 calendar filled with photos of cousins, aunts and uncles, Grandma and Grandpa and more! It's a great way to remember loved ones throughout the year, even when they live far away. Get even more creative by putting the face of each family member on the month of his or her birthday. With photos being ubiquitous on social networks, you can even surprise your guests with these cute calendars — no submitted photos needed.
Magnets
When you finally get the kids and your husband together for a holiday family photo, turn them into magnets and send them to your extended family in lieu of a standard Christmas card. This way, family members can keep your photo on their fridge year-round.
Frames
OK, so you might not want to print your face on a frame that will encase another photo (that would be a little crazy), but there's no reason not to add a special touch to the frame. Try using white paint and your prettiest handwriting to paint your last name on a black frame. It's a quick and easy project that packs a sentimental punch for family members who share your last name. For friends, paint a word that reminds you of them. If you're not confident in your painting skills, a stencil will work, too.
Photo canvases
Turn your photos into works of art. Photos printed on canvas instantly add an upscale touch to everyday pictures. Ask your family and friends to send you their favorite family photos, then have a canvas printed up for each. It's a terrific gift, and printing can be rather cheap on the scale of holiday gift costs — around $35.
More on photography
15 Holiday photography tips from real moms
DIY photo place cards
10 Hostess gifts for the photography lover