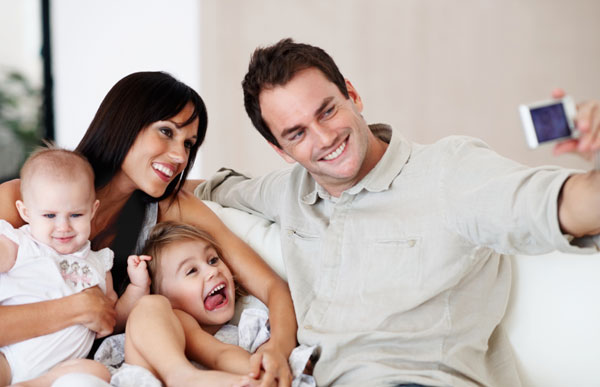 A photo scavenger hunt is fun
Hosting a holiday party or looking for help with how to make your gathering memorable? Try a photo scavenger hunt. It's a great way to incorporate memories from past events and create new memories from this event.
A photo scavenger hunt can be a quick, fun activity for the family or a great icebreaker for a larger group of people at a party. So how does a photo scavenger hunt work? Jolene Hanson, director of The G2 Gallery, offers her advice on how to have a successful photo scavenger hunt.
Pick a location
The size of the location will affect the amount of time needed to complete the scavenger hunt, Hanson says. Great locations can include a favorite hiking trail, your own back yard, your house or even your entire city. Going on a road trip to visit family? Plan a scavenger hunt along the route to break up the trip.
Supply the necessary tools
Make sure the participants have the necessary tools. The most important object is a camera because participants will take photos of the items they find on the scavenger hunt. This can be a digital camera or even a phone camera. Also make sure everyone is dressed appropriately for the weather, Hanson says.
Create a list
Create a list of items to find. Consider using clues that will help participants determine where the objects are located. If the hunt is held over the holidays, consider holiday-themed clues.
"This can be something everyone does together, or one person can use his or her prior knowledge to make the list," Hanson says.
The list should be age appropriate. Sometimes including an illustration is helpful for small children, Hanson says. Also, be specific about items on the list when the participants are kids, she says. For example, advise the participants that if the list says, "a gray cat," they must take a photo of a gray cat rather than a brown cat. Finally, because it's a photo scavenger hunt, you can also use photos as the clues.
Determine a time limit
A scavenger hunt can be an activity everyone gathers for and participates in for 30 minutes, or it can take place over a long period of time. In today's world, scavenger hunts can even happen over social media, with friends from all over the globe participating.
Hanson advises that you should make a list and give people a deadline by which to submit images of the items they find. The person who finds the most listed items by the deadline wins.
More scavenger hunt articles
How to plan a family scavenger hunt
Little explorers: Plan a neighborhood scavenger hunt
Printable nature scavenger hunt