An Adorable Treat
For Halloween
These too cute Rice Krispies treats are shaped like pumpkins. Serve these treats at your Halloween party for a snack or a simple dessert.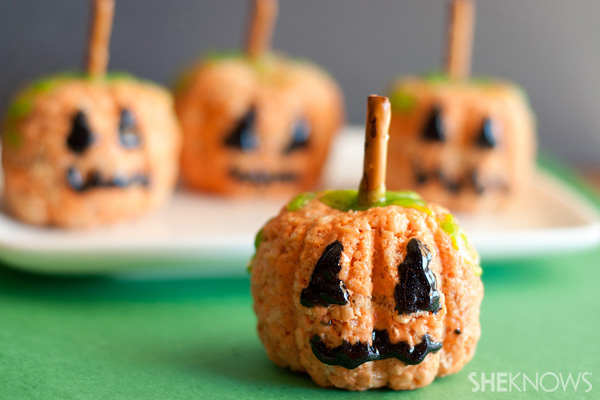 These cute little pumpkins are almost too cute to eat. Here we share step-by-step directions on how to make these sweet little pumpkins. Molding the Rice Krispies treats helps give them a pumpkin look. If you do not have a mold, simply roll the treats into balls and use a wooden spoon to help create the ridges that pumpkins have.
Pumpkin-shaped Rice Krispies treats recipe
Adapted from food family & finds
Yields 10-12 pumpkins, depending on size
Ingredients:
1 mini Bundt cake or fluted pan (these can also be found at craft or baking stores)
Nonstick cooking spray
6 cups Rice Krispies cereal
1/4 cup butter
4 cups miniature marshmallows
Orange food coloring
Black frosting pen
Green frosting pen
Pretzel sticks
Directions:
In a microwave safe bowl, melt the butter. Add the marshmallows and several drops of orange food coloring to achieve the shade desired. Mix very well until the marshmallows are completely melted.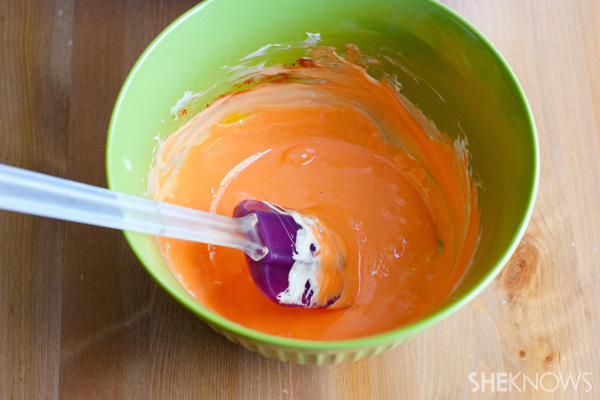 Add in the Rice Krispies and mix very well.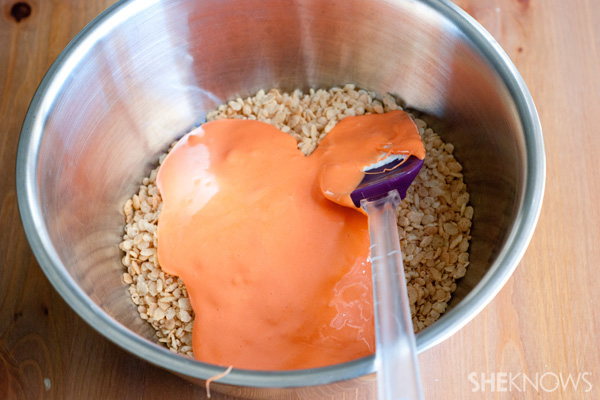 Spray the ice cream cup pan generously with nonstick cooking spray. Using a large spoon fill each cup with the Rice Krispies mixture and press into the pan firmly. Allow the treats to cool completely about 30-45 minutes.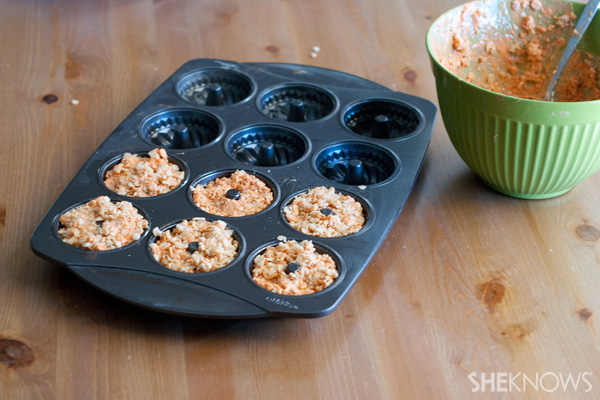 Remove the treats from the pan and gently press two treats together to form one pumpkin. You may have to use the handle of a wooden spoon to help create the ridges pumpkins have.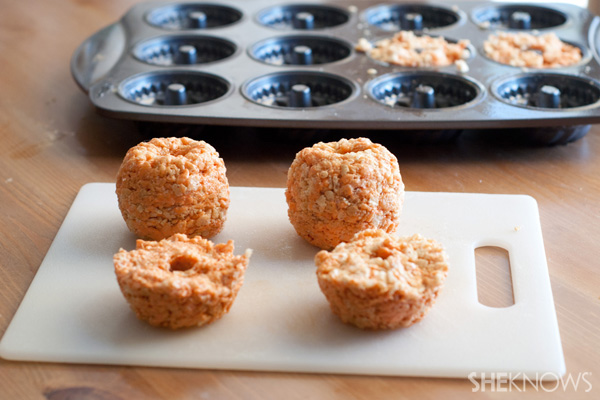 Insert a pretzel stick into the tops of the pumpkins to create a stem.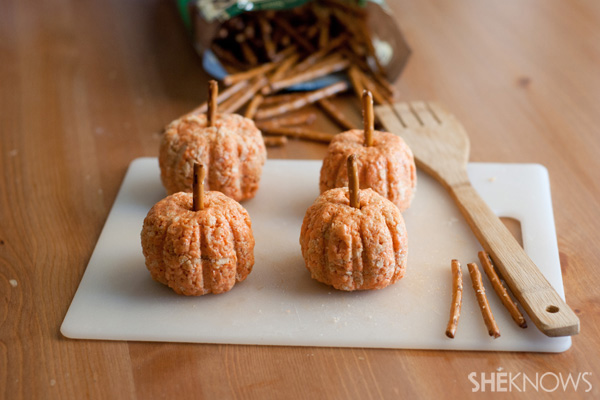 Using the black frosting pen, carefully draw the pumpkin face on each of the pumpkins.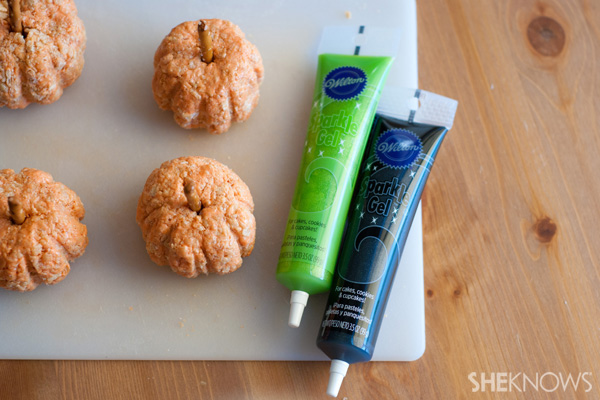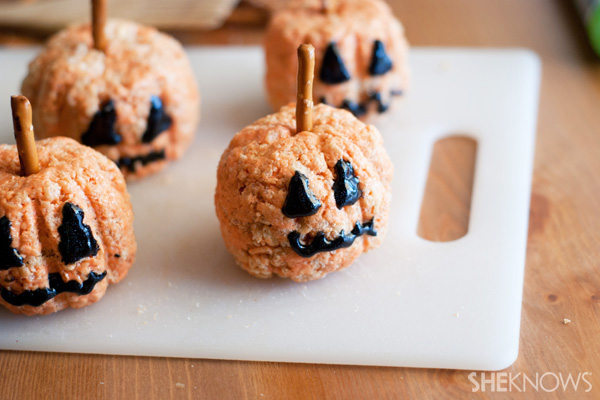 Using the green frosting pen, draw leaves or vines on the tops of the pumpkins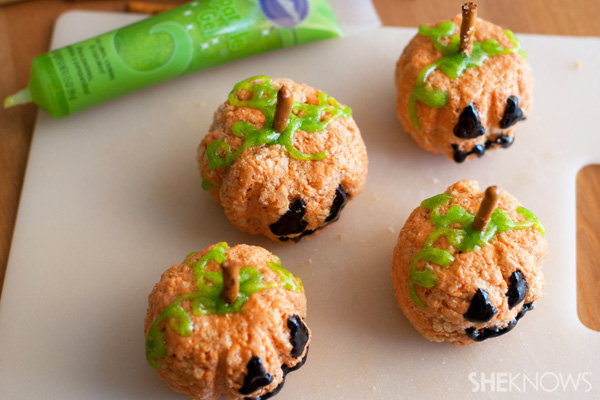 Place on a serving platter and enjoy.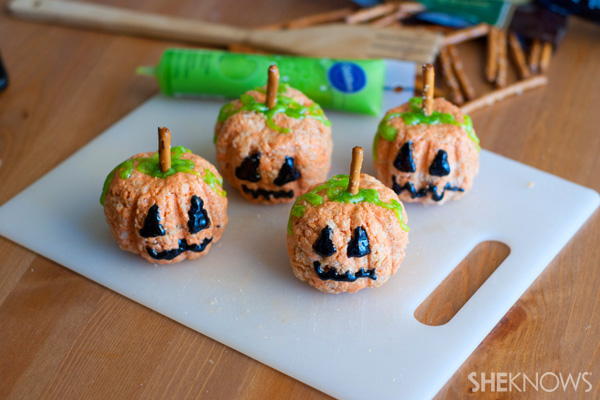 More fun Halloween ideas
Halloween treat jars
Halloween surprise cake
Mini scream face pizzas