A cheesy slice of
pizza pie
Homemade vegan mozzarella cheese makes any pizza perfect.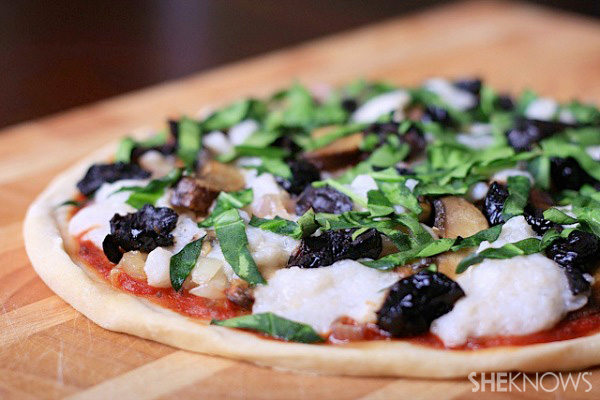 This velvety, gooey cheese will make you want to declare every night pizza night!
Vegan mozzarella cheese pizza recipe
Serves 2-4
Ingredients:
For the cheese
1 can good-quality coconut milk
1 teaspoon coconut vinegar
2/3 teaspoon salt
3/4 teaspoon agar powder
1 tablespoon tapioca flour
For the pizza
1 premade pizza crust
Pizza sauce
Desired toppings (basil, olives, mushrooms, tomatoes)
Directions:
In a small saucepan over medium-low heat, add the coconut milk. Whisk until well emulsified. Add the vinegar, salt and agar powder. Whisk frequently for about 15 minutes, or until a low boil occurs. Reduce the heat immediately, then whisk in the tapioca flour and heat for 5-10 minutes more.
Transfer to a flat-bottomed glass dish to slightly gel for about an hour.
Preheat oven to 450 degrees F.
Top prepared pizza crust with sauce. Place small dollops of cheese on the crust, then top with other toppings, as desired.
Bake on a pizza stone for 10-12 minutes, until cheese is melted.
More Daily Flavor
Sweet and sticky cashew tofu
Vegan shiitake bacon
Vegan cauliflower jerky