A Cake Fit For Count Dracula
Sink your teeth into this creepy vampire cake, and you'll feel like you've been transported to Transylvania.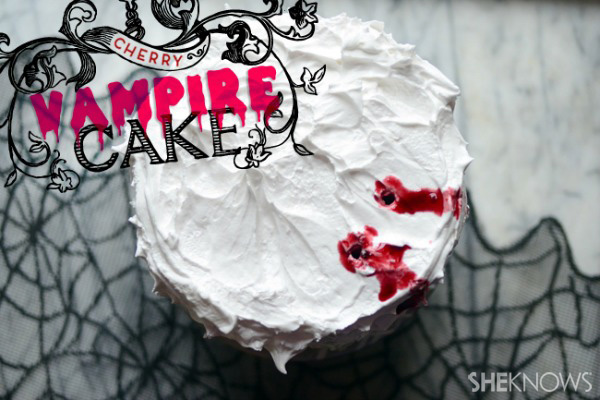 This bloody dessert might look gory but it's actually a delicious vanilla buttermilk cake with cherry filling and fluffy marshmallow frosting. It's the perfect trick and treat in one!
Bloody vampire cake recipe
Ingredients:
For the cake
2-3/4 cups flour
1 tablespoon baking powder
1/2 teaspoon salt
2 sticks unsalted butter, at room temperature
2 cups sugar
5 large eggs, at room temperature
2 teaspoons vanilla extract
1-1/2 cups buttermilk
For the cherry filling
5 cups frozen pitted sweet cherries
1 cup orange juice
1/2 cup sugar
1 teaspoon cornstarch
Pinch of salt
For the marshmallow frosting
1-1/4 cups sugar
2 tablespoons light corn syrup
3 tablespoons water
5 large egg whites, room temperature
1 teaspoon vanilla extract
Directions:
1
Gather ingredients and prep cake pans
Gather your cake ingredients. Preheat the oven to 350 degrees F. Grease 3 (8 inch) cake pans and set aside.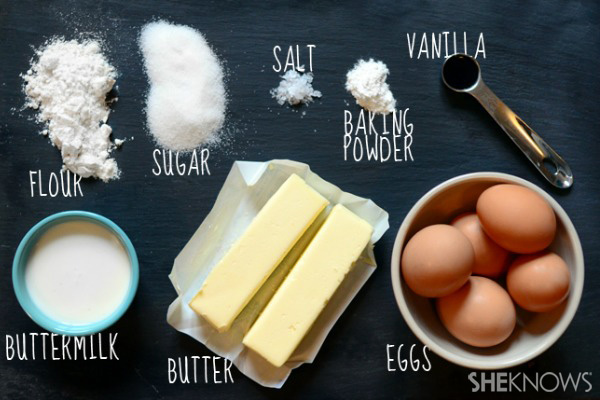 In a medium bowl, sift together the flour, baking powder and salt and set aside. In the bowl of an electric mixer, fitted with paddle attachment, beat the butter and sugar together until light and fluffy. Add the eggs, 1 at a time, until incorporated. Scrape down the sides of the bowl and add the vanilla. With the mixer on low, add half of the flour mixture and mix until fully incorporated. Slowly pour in the buttermilk and mix until combined. Add the remaining flour and mix on medium speed for 15 seconds, or until all the flour is mixed in.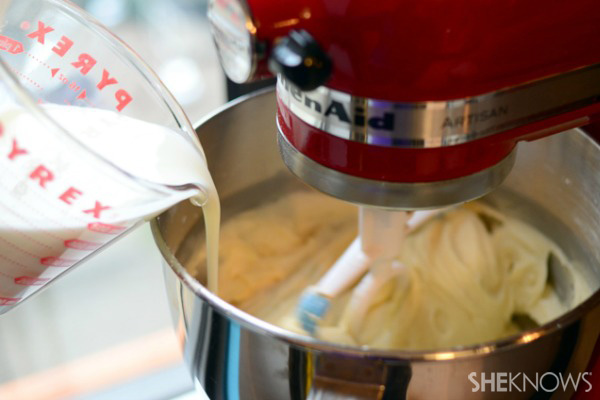 Divide evenly between cake pans and bake for 40 minutes or until a toothpick comes out clean. Cool completely.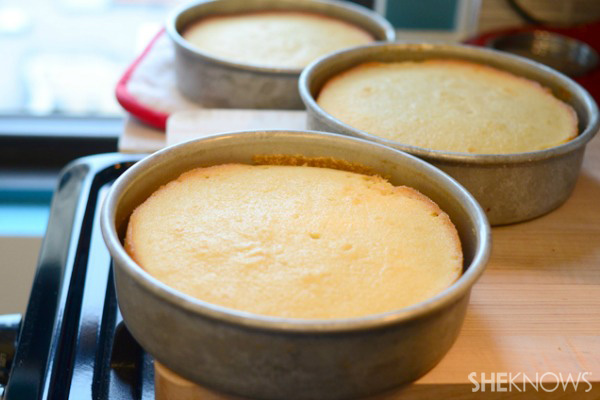 Once the cake has cooled, poke a few holes into each layer to ensure the cherry filling seeps into the cake.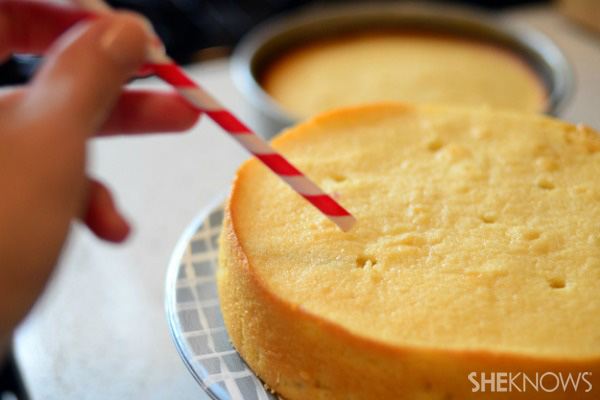 Combine all ingredients for the cherry filling in a saucepan over high heat and bring to a boil. Reduce heat to medium-low and simmer until sauce reduces and thickens, about 25 minutes. Break up softened cherries with the back of a spoon and cool completely before filling cakes.

6
Fill cakes with cherry filling
Once completely cool, spoon about half the liquid and cherries onto the bottom cake. Add second cake on top and spoon the remaining filling on top, reserving some juice. Lastly, add the top cake and drizzle juice over that. Save a few tablespoons of the cherry juice for the vampire bite marks on the frosted cake.

7
Make marshmallow frosting and frost cake
To make the marshmallow frosting, combine sugar, corn syrup and water in a saucepan and bring to a boil. Boil for 1-2 minutes, or until the sugar dissolves, then turn off the heat. Meanwhile, beat the egg whites in a stand mixer fitted with the whisk attachment until peaks form. Turn mixer on low and pour sugar mixture very slowly into the bowl. Add vanilla, then beat on high for another 5 minutes until peaks are very stiff and glossy. With an offset spatula, spread a crumb coat later of frosting on the cake, then liberally spread the remaining frosting on the cake.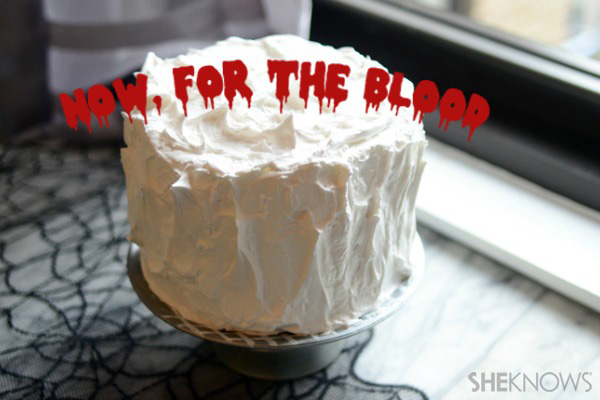 To make the bite marks, poke two holes in the cake with a straw, then drizzle the reserved cherry juice into the holes and down the side of the cake.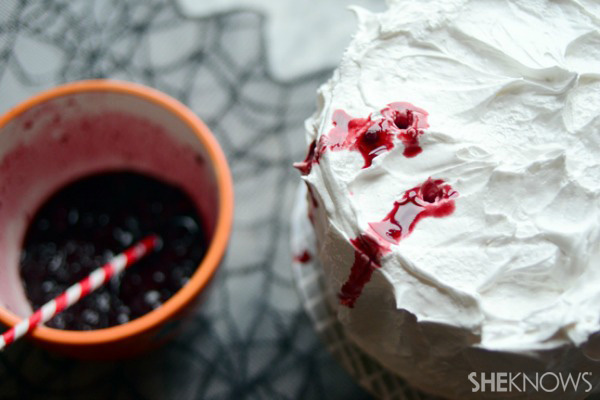 9
Slice and serve your creepy creation
Slice into this creepy cake and thrill your Halloween party guests!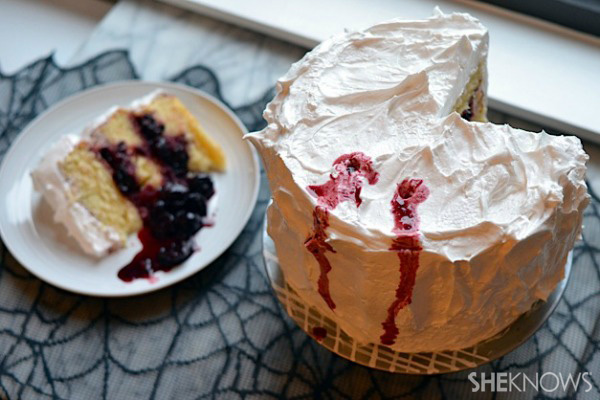 More creepy Halloween treats
Frightful fruit kebabs
Scary graveyard lasagna
Mini scream face pizzas