(page 2 of 2)
Appetizers
Small bites with big bacon flavor, perfect for cocktail parties or game day.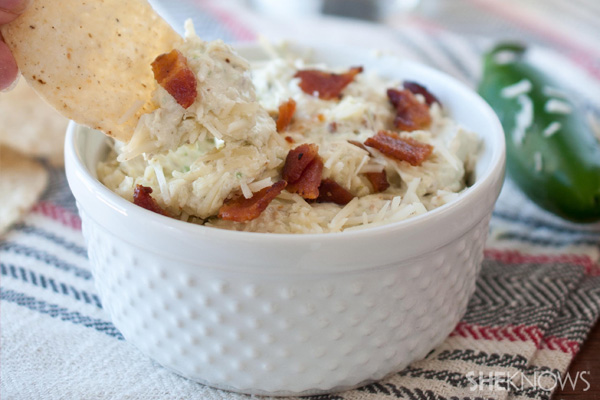 Spice up things at your next cocktail party with this cheesy and creamy jalapeño bacon dip.
14
Avocado bacon and tomato toast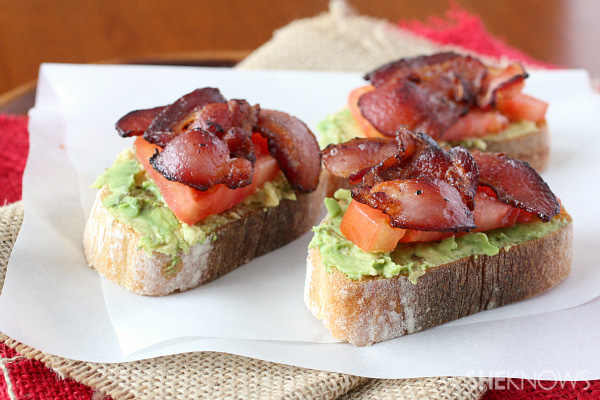 These easy avocado crostini are perfect small bites.
15
Bacon-wrapped cheese-stuffed dates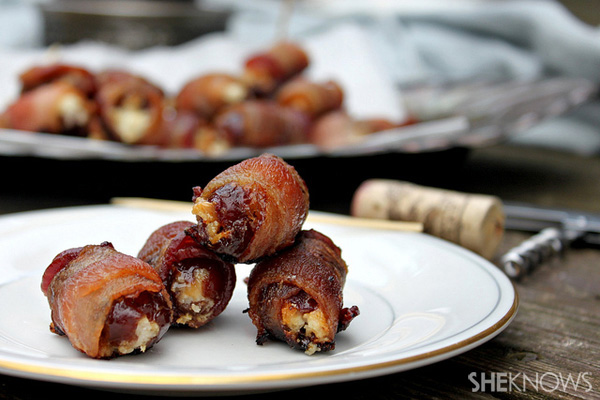 Everything is better wrapped in bacon, especially when it's stuffed with cheese!
Side dishes & entrees
Get a little bacon into every part of your dinner.
16
Bacon goat cheese baked apples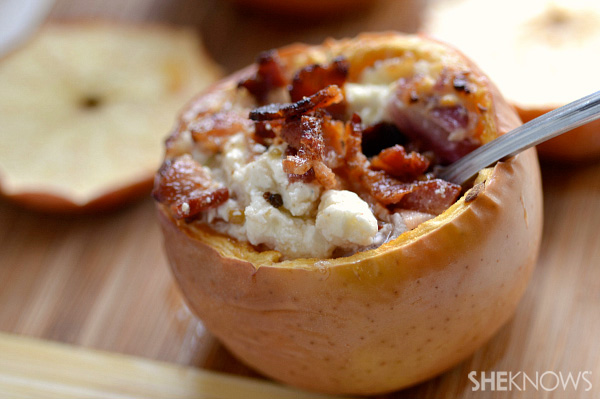 These savory, decadent goat cheese and bacon-stuffed apples make the perfect single serving side dish.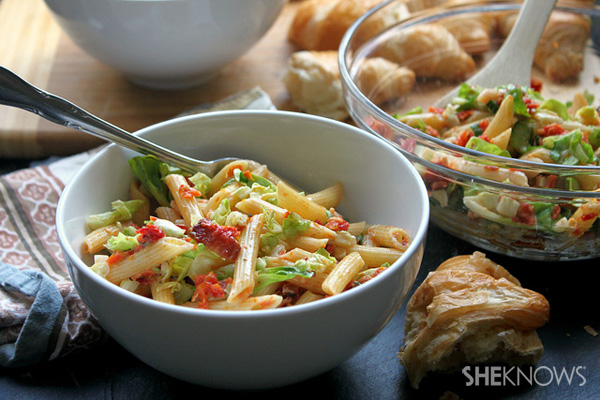 All the components of a BLT in pasta salad form.
18
Sweet spicy bacon wrapped chicken
Quick, easy and packed with flavor, these bacon-wrapped chicken tenders will be a hit with the whole family.
19
Spice-rubbed bacon-wrapped pork tenderloin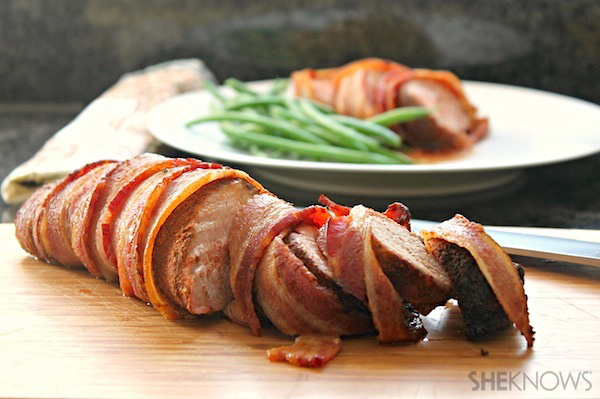 Wrap your pork in more pork for a surprisingly elegant meal.
Desserts
A sweet, salty and savory bite is the perfect end to any meal and that's exactly what you get all at once with these bacon-infused desserts.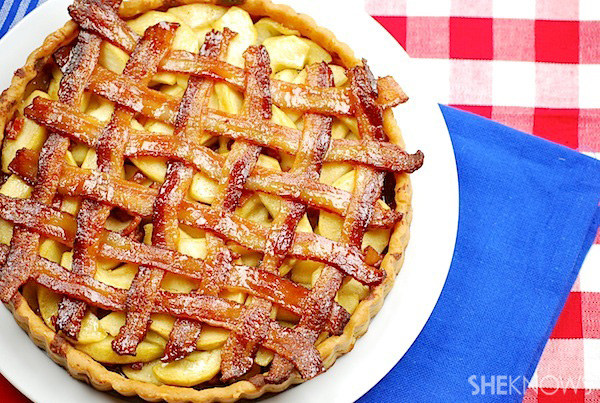 This dessert combines everything American: apple pie and bacon!
21
Bacon maple crunch bars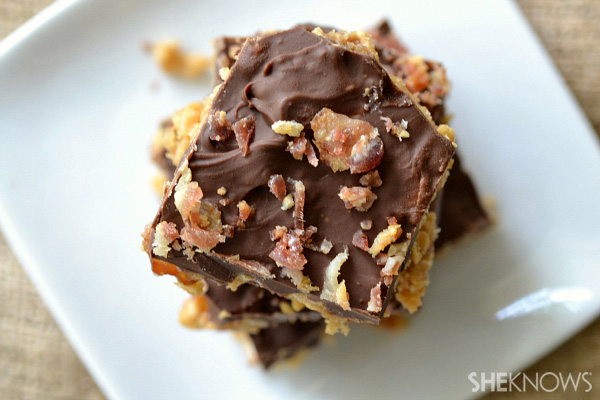 Crispy bacon, rich chocolate, peanut butter and maple syrup, all mixed together into one delectable bar.
22
Bourbon bacon brownies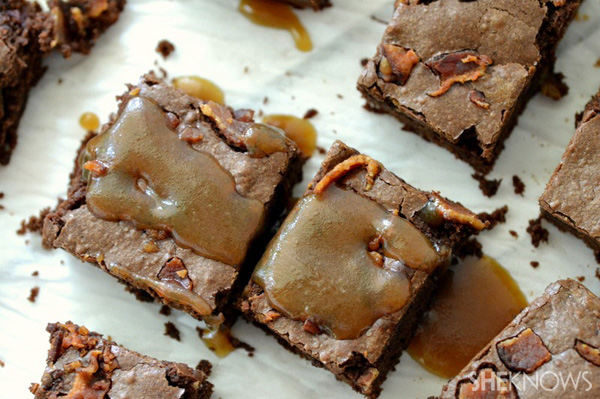 These luscious, fudgy brownies are moist, chocolatly and have just the right amount of saltiness from the bacon.
23
Chocolate chip bacon meringues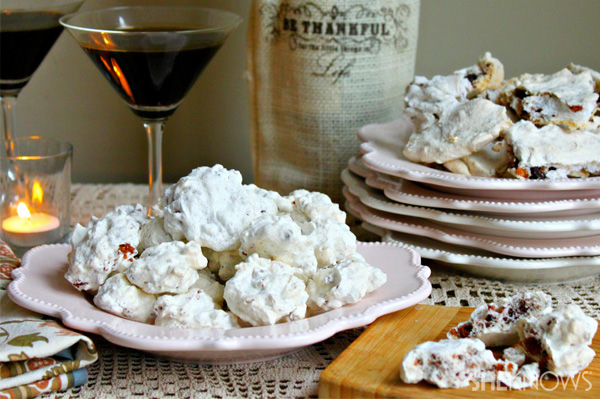 Dainty French meringue gets down and dirty with the king of all pork to produce little bites of heaven.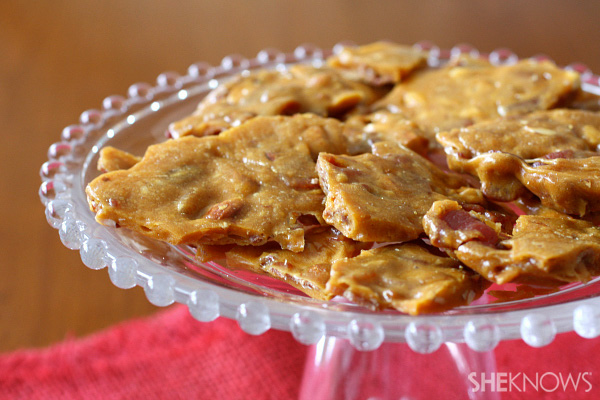 This sweet, salty candy will send you to hog heaven.
Cocktails
We added bacon to everything else… why not cocktails?
25
Bacon coffee maple whiskey martini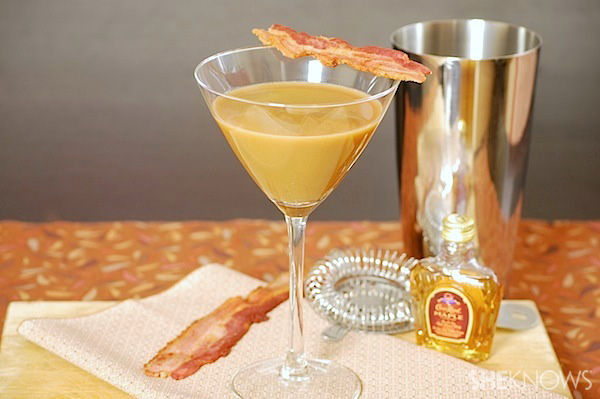 Maple whiskey, coffee and bacon combine for a unique martini that you can even pass off as a breakfast cocktail.
26
Boozy maple bacon doughnut milkshake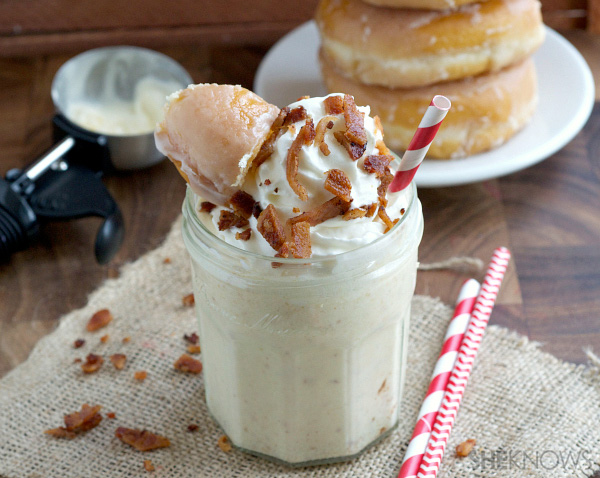 What's better than booze and bacon? Booze and bacon combined in a milkshake!
More bacon recipes
Sweet slaw with bacon
Bacon quinoa mac and cheese bake
BLTs with fried eggs and guacamole