Breakfast & brunch
Bacon on the breakfast plate has always been the norm, but these recipes infuse your morning meals with porky goodness in more unique ways.
1
Bacon-stuffed jumbo cinnamon rolls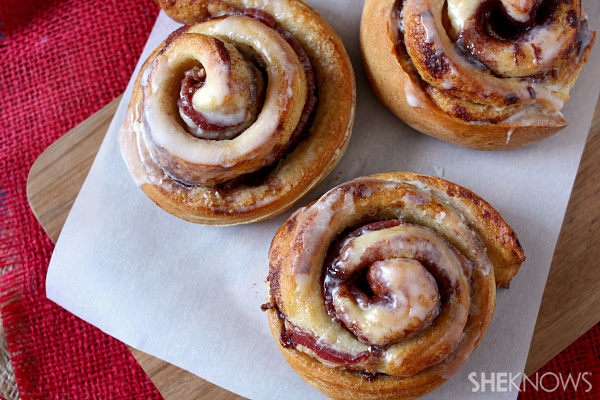 Your cinnamon rolls just got better. Roll up a strip of bacon into each roll for a salty bite.
2
Bacon-stuffed pancake dippers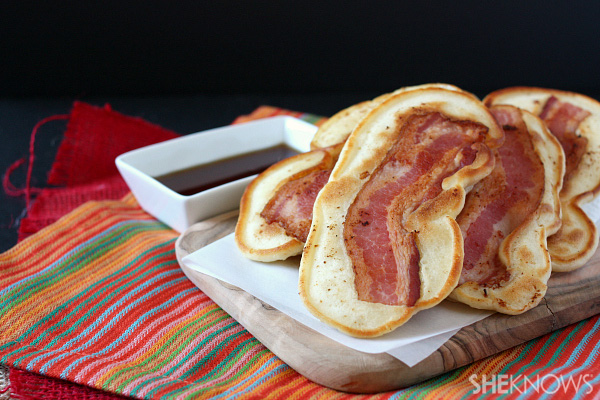 The bacon is cooked right into the pancakes for two favorite breakfasts in one!
3
Bacon and corn pancakes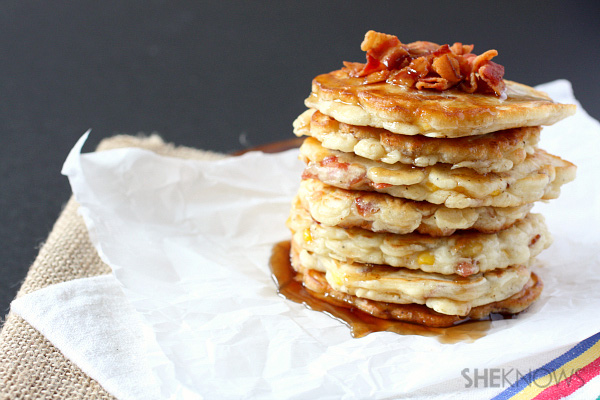 Load your stack with sweet corn and crunchy bacon, cooked right into each pancake.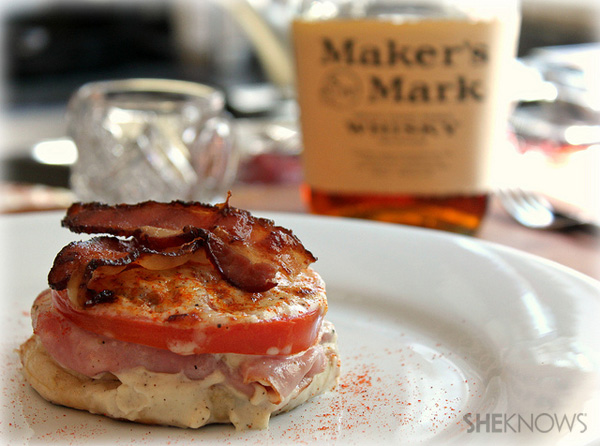 This open-faced sandwich with decadent bechamel sauce is perfect for brunch.
5
Bacon and cheese bread pudding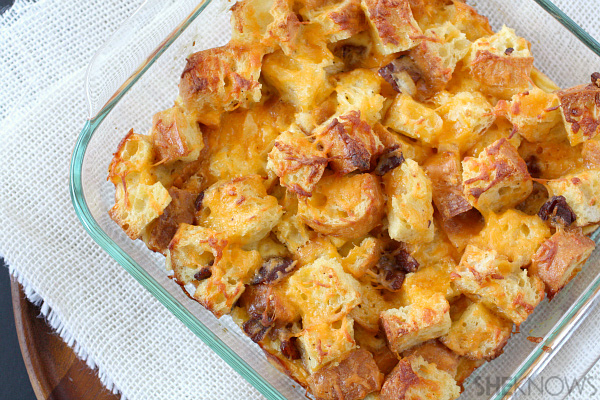 Savory bread pudding with French bread makes a hearty morning meal.
6
Bacon and egg toast cups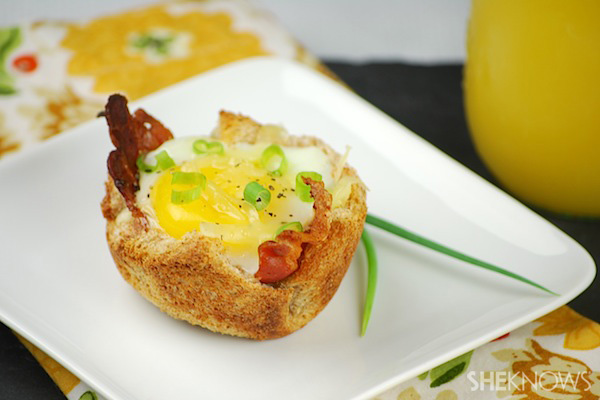 With these toast cups, you get all the breakfast standards in one adorable package!
7
Breakfast grilled cheese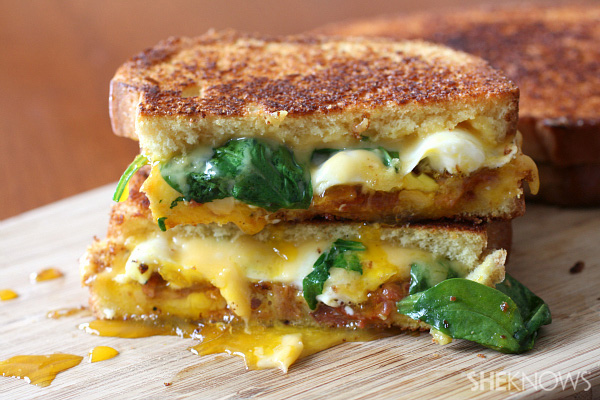 Grilled cheese sandwiches aren't just for lunch. This one is jam-packed full of breakfast favorites.
8
Maple bacon breakfast cupcakes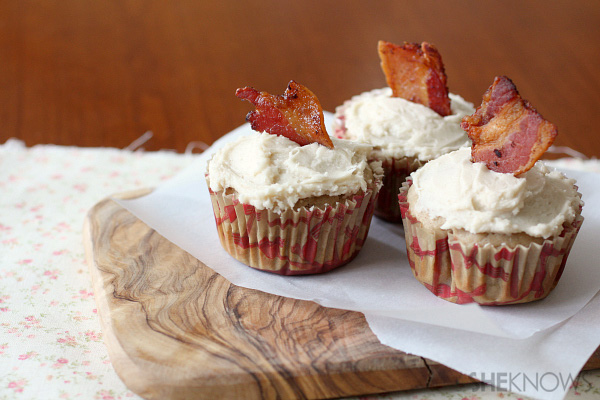 Cupcakes for breakfast? Yes, please!
Sandwiches & burgers
Nothing says bacon like BLTs and burgers. Sink your teeth into one of these for lunch.
9
Bacon mac and cheese sandwich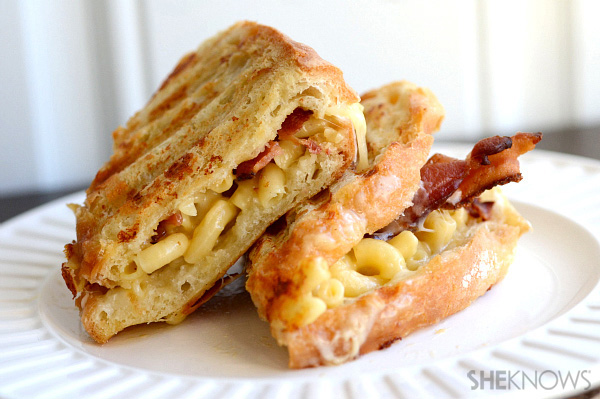 Combine gooey mac and cheese with crispy bacon for a lunchtime winner.
10
BLT stuffed pitas with whipped feta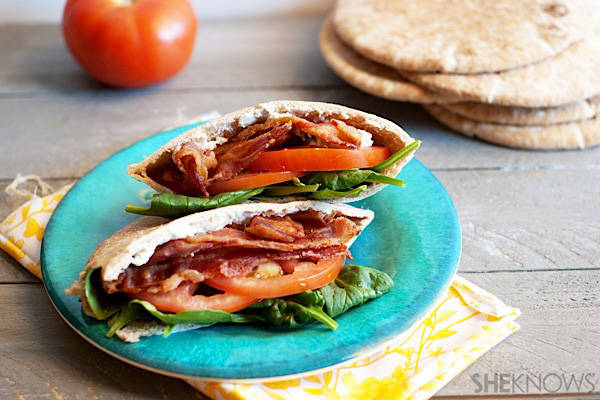 Pita pockets and whipped feta cheese amp up a standard BLT.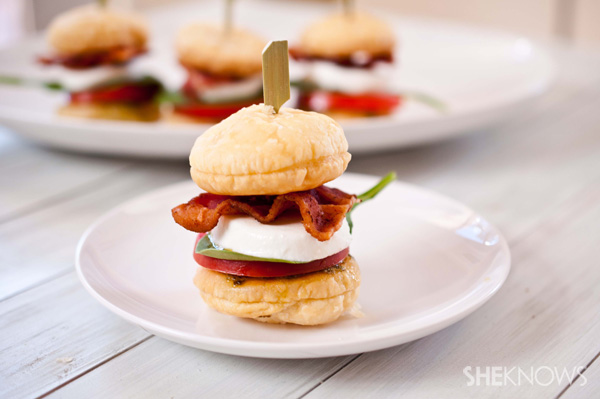 Each of these miniature puff pastry sliders is packed with bacon, spinach, tomatoes and mozzarella cheese.
12
Bacon cheeseburger with peanut butter Sriracha ketchup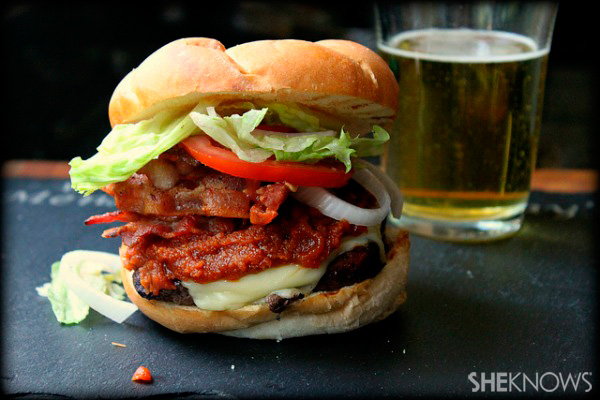 One bite of this indulgent burger, and you won't be able to stop.
Up next: Bacon appetizers, side dishes, desserts and cocktails >>