Jerky for vegans
Cauliflower jerky is chewy, smoky and has a hint of spice. It's the perfect snack option for vegans.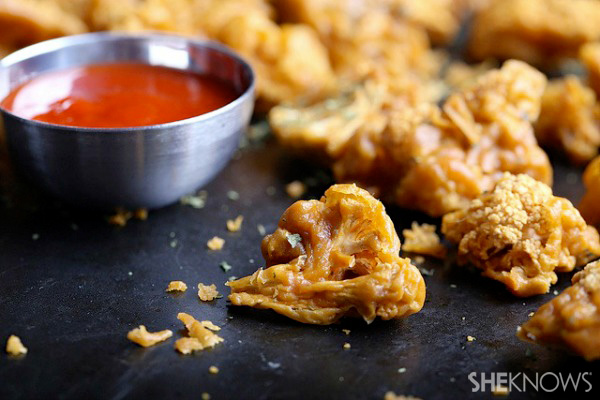 You've had that food dehydrator in the back of the cabinet for years, and now you have a reason to use it! This cauliflower jerky is a delicious and nutritious vegan snack.
Vegan cauliflower jerky recipe
Yields about 2 cups
Ingredients:
1/4 cup plus 2 tablespoons raw tahini
1 tablespoon nutritional yeast
1-4 teaspoons Sriracha sauce, to taste
2 teaspoons apple cider vinegar
1/2 teaspoon liquid smoke
1/4 teaspoon salt, plus more for serving
1/4 cup vegetable broth, plus more as needed
1 head cauliflower, separated into small, evenly sized florets
Dried parsley, for serving
Directions:
In a large bowl, combine the tahini, nutritional yeast, Sriracha, apple cider vinegar, liquid smoke and salt together. Stir in the vegetable broth until smooth. This mixture should be the consistency of a beer batter. Add more broth as needed to achieve a thick but smooth texture.
Toss the cauliflower florets into the mixture. Gently stir to coat each piece.
Distribute the florets in an even layer into a food dehydrator. Sprinkle the salt over the top of the florets. Dehydrate at 130 degrees F for 12-14 hours.
Once dehydrated, sprinkle with a little extra salt and dried parsley, to taste.
TIP
The smallest pieces of cauliflower get the chewiest and have the best flavor, so try to cut the florets as small as possible.
More Daily Flavor
Vegan chocolate cherry ice cream
Chilled pea soup
Cilantro lime jicama salad