The Perfect Way To Enjoy This Cool Drink
Ever wondered how you can make a perfect iced coffee at home? Here we show you the secret of ice brewing coffee so that you can make that perfect cold drink whenever you want.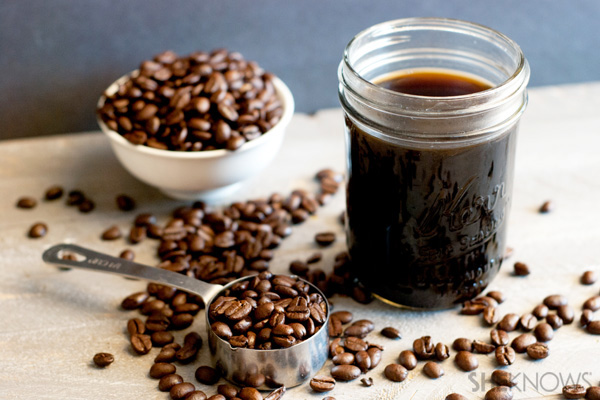 Coffee grounds and water are added to a jar, chilled overnight and strained. It's that simple! The end result of cold brewing coffee is a full flavored coffee brew just waiting to be mixed with your favorite milk. Never waste money on iced coffees again!
Homemade cold brew coffee recipe
Adapted from my invisible crown
Yields 6-8 servings
Ingredients:
1 large Mason jar or glass container with lid
1 pound coarsely ground coffee
10 cups filtered water
Directions:
Add the coffee and the water to the glass jar or container and cover. Allow the mixture to sit for 15 to 24 hours for best flavor.
Using a large mesh sieve or strainer, pour the mixture through the strainer to remove all of the coffee grounds (do not stir or mix the coffee, let it drain through the strainer on its own).
To serve, mix equal parts of coffee concentrate with your choice of milk, almond milk, sweetener and serve over ice.
Tip
Store the brewed coffee covered in the refrigerator up to a week and a half.
More delicious coffee recipes
Cinnamon dolce frozen coffee
Bacon, coffee & maple martini
Irish coffee with whipped cream