Recently Clinton teamed up with the National Mango Board to promote the beloved mango. In addition to sharing a delicious recipe for a spicy mango cocktail (below), he also shared his favorite party recipes, fashion tips and why he joined The Chew.
We know fashion has always been a huge passion for Clinton, but it wasn't until recently that he really fell in love with food. So we asked, what got you interested in cooking? And joining the show?
"About seven years ago, we started going to our home in Connecticut on the weekends and there isn't much else to do there except cook. So, I became really interested in cooking. I wanted to do The Chew because I love to entertain in my home (how better to show everyone what a fabulous host and cook I am?!) and now I get to do it on TV!"
Since his off-time is spent hosting parties and cooking, we had to know what his tips were for throwing the perfect party.
"Well, the key to any good party is planning. So, use whatever time you have to plan out a few solid hors d'oeuvres and stock the bar with a nice easy-drinking white like a Sancerre and a versatile red like a pinot noir. If it's a last-minute dinner party, make a dish that you can put on the stove or in the oven and cook slowly like a roast, stew or a braise."
We all know that having the right food is only half of a good party. So we had Clinton tell us his favorite ways to accessorize the home for any soiree.
"When you're hosting a dinner party, to make it feel really chic you need to think about all the details from the food to the drinks to the dishes, glasses, music, lighting and flowers. Also, it's key to plan ahead. Designate a second in command to help fill drinks and clean up. Also, label everything — cheeses, hors d'oeuvres, etc. People like to know what they're eating."
We all know (and love) Clinton from his time on What Not to Wear, so we were keen to know what the one thing is he'd NEVER wear to any dinner party.
"I wouldn't be caught dead wearing white cross-trainers anywhere, and you shouldn't be either."
He's recently teamed up with the National Mango Board to help promote fun recipes using this often ignored fruit and offer up easy ways to cut, slice and present it. We also got to pick his brain on why he's going crazy for mangos this year.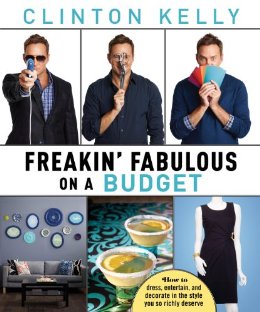 "Seriously, mangos are an exotic twist on the traditional. They're versatile. Mangos are great in savory as well as sweet dishes plus they add a pop to your favorite cocktail. Mango margaritas — yum. I also love that mangos are part of the clean 15, a list of foods with low or no levels of pesticides."
Even though we're sad What Not to Wear is coming to an end, we're excited for the release of his new book, Freakin' Fabulous on a Budget and can't wait to hear more party planning and cooking advice weekly on ABC's The Chew.
Recreate one of Clinton's favorite recipes, the Mango Chili Cocktail, easily at home by following this recipe!
Mango chili cocktail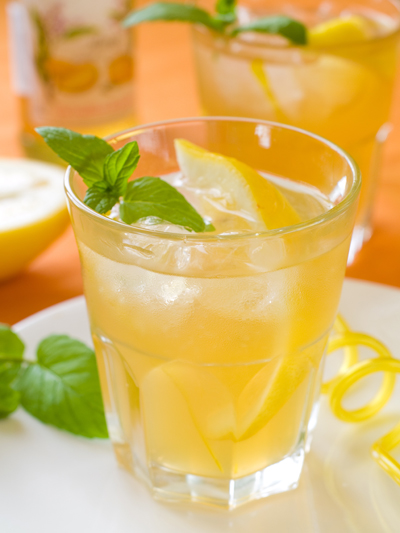 Serves 1
Ingredients:
1/2 cup mango diced
2 slices of jalapeño (de-seed based on heat preference)
1 ounce agave nectar
2 ounces vodka
1 ounce lime juice
Sliced mango and one jalapeño slice for garnish
1 cup ice
Directions: 
Muddle mango, jalapeño and agave nectar. Add remaining ingredients. Add in the ice and shake.
Strain and serve over ice. Garnish with jalapeño and mango.
More party planning tips and tricks
10 Tips for planning baby's first birthday
Expert tips on planning a perfect Christmas party
Entertaining tips for the new year