A Bite-Size Snack Kids Will Love
These mini pizza muffins are the perfect after-school snack. Stuff your favorite toppings into a muffin pan lined with dough, top with cheese and bake. Snacking has never been so easy or delicious.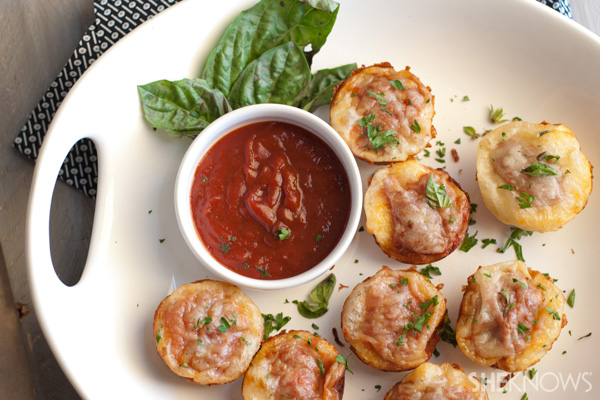 Who doesn't love pizza? Here we take all the flavors and jam them into mini pizza muffins made in muffin tins. You can create any flavor combination you desire, and you can't fail. This is also a great recipe for allowing the kids to help out in the kitchen.
Easy savory pizza muffins recipe
Yields 8-10 muffins
Ingredients:
1 can refrigerated pizza dough or fresh pizza dough
1-1/4 cups tomato sauce
1 tablespoon Italian seasoning
1 teaspoon garlic powder
1-1/2 cups grated mozzarella cheese
Toppings of choice (tomatoes, peppers, onions, black olives, etc.)
Directions:
Preheat the oven to 375 degrees F and spray a muffin pan generously with nonstick cooking spray.
In a small bowl, mix the Italian seasoning and the garlic powder together and set aside.
Roll out the pizza dough into a rectangle and cut the dough into 8-10 squares and press each of the dough squares into the muffin pan.
Spoon the tomato sauce into each of the dough cups and top with toppings. Divide the cheese between the cups and sprinkle each with the Italian seasoning and garlic powder mixture.
Bake for 15 minutes or until the cheese is bubbly and golden brown. Remove from the oven and allow to cool slightly. Serve with extra tomato sauce if desired
More pizza recipes
Stuffed portobello mushroom pizzas
Easy bubble up pizza
Cookie pizza