Save Money And Bake Your Own
This bread is fluffy with a slightly sweet and nutty flavor. Using no refined flours or grains, this bread is perfect for those following the paleo diet or who eat gluten-free.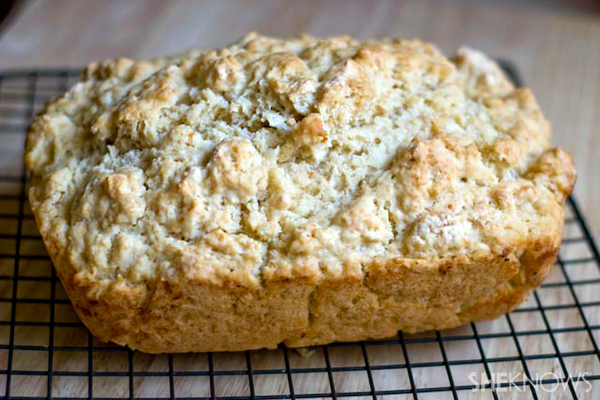 We love a good loaf of bread and while there are several brands on the market to choose from when it comes to "paleo" friendly, they can be very costly. Here we share this recipe for paleo bread that results in a fluffy loaf that is perfect for snacking or for sandwiches. It's very important to use the recommended size pan in this recipe so that it rises properly.
Easy homemade paleo bread recipe
Adapted from Elana's Pantry
Yields 1 loaf
Ingredients:
2 cups almond flour
3 tablespoons coconut flour
1/4 cup ground flaxmeal
1/4 teaspoon sea salt
1/2 teaspoon baking soda
5 organic eggs
1 tablespoon coconut oil
2 tablespoons raw honey
1 tablespoon apple cider vinegar
Directions:
Grease a 7.5 x 3.5-inch loaf pan.
In a food processor add the almond flour, coconut flour, flaxmeal, salt and the baking soda and pulse a few times.
Add in each egg, the coconut oil, raw honey and the apple cider vinegar. Continue to process until the ingredients are mixed very well.
Scoop the batter into the loaf pan and bake at 350 degrees F for 30-35 minutes or until the center is cooked completely.
Allow the bread to cool completely and slice. Store in an airtight container for several days
Tip
It is recommended that you use the 7.5 x 3.5-inch loaf pan or your bread will not be the proper height.
More homemade bread recipes
Cinnamon swirl bread
Slow cooker rosemary olive oil bread
Restaurant copycat cheese pizza bread