An Italian coffee treat
End your meal like the Italians with a boozy affogato. It's a decadent combination of after-dinner drink and dessert.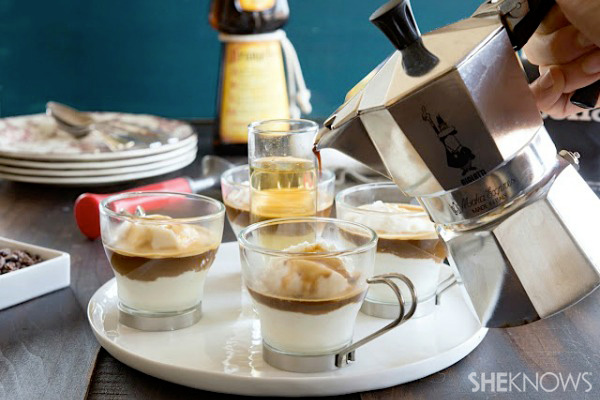 An affogato is an Italian treat made of gelato and espresso. In this case, it gets spiked with a little hazelnut liqueur. Customize each cup to fit each guest's taste with more espresso or liqueur.
Boozy affogato recipe
Ingredients:
Vanilla gelato
Hot brewed espresso or strong coffee
Hazelnut liqueur (like Frangelico)
Cacao nibs
Directions:
Place a scoop of gelato into each glass. Place the glasses in the freezer for a few minutes.
Remove the glasses from the freezer. Pour hot espresso on top of the gelato. Top with hazelnut liqueur and cacao nibs, as desired.
More Daily Flavor
Homemade chai iced tea
Sparkling limeade mojito
Iced Mexican coffee with café de olla