Perfect brunch dish
Quiche is a brunch staple, and this classic quiche Lorraine is the perfect addition to your spread. With eggs, bacon, cheese and milk, it's got all the standard breakfast foods wrapped into one easy dish!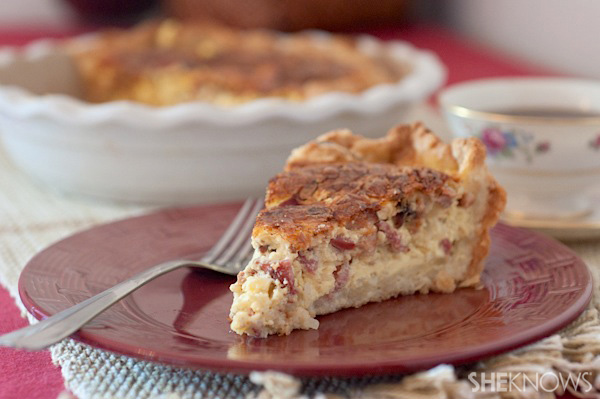 Your guests will never guess how easy this hearty quiche is to make. After only a few minutes of prep time, this dish will be in the oven, and you can sip mimosas with your company instead of slaving over a stove.
Quiche Lorraine recipe
Serves 8
Ingredients:
1 premade or homemade pie crust
12 slices bacon, cooked crisp and crumbled
1/4 cup finely chopped onion
1 cup shredded Swiss cheese
4 eggs
1-1/2 cups heavy cream
1/2 cup milk
1/8 teaspoon cayenne pepper
Salt
Pepper
Directions:
Preheat oven to 425 degrees F.
Place pie crust in a pie plate, trimming or crimping edge if needed.
Sprinkle bacon in the bottom of the pie crust, then add the onion and cheese.
In a medium bowl, combine the eggs, cream, milk, cayenne, salt and pepper. Pour into the pie crust.
Bake for 15 minutes.
Reduce heat to 350 degrees F and continue baking for about 30 minutes or until filling is set.
Remove from oven and let cool about 10 minutes before serving.
More Daily Flavor
Spiced carrot pancakes with cream cheese glaze
Cinnamon swirl bread
Gluten-free leek and onion tart