Shortcuts to making your favorite dishes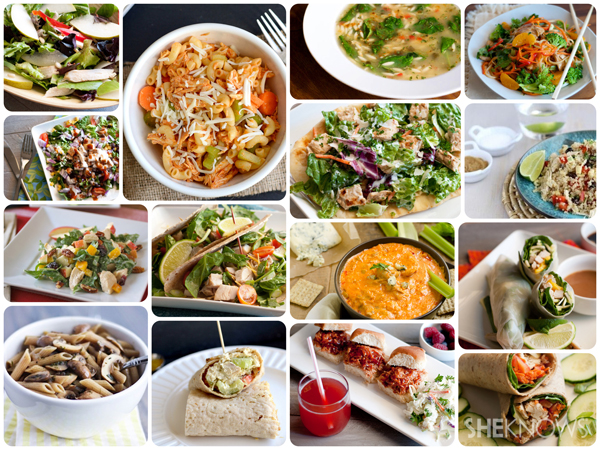 When you find yourself in the mood for a tasty meal, but you're
pressed for time and not feeling take-out, a rotisserie chicken can
become your best pal in the kitchen. From salads and soups, to sandwiches
and pasta dishes, picking up a rotisserie chicken will cut your meal prep time in half.
Here are 15 ways to use this time-saver as a dinner shortcut.

1
Healthy barbecue chicken salad recipe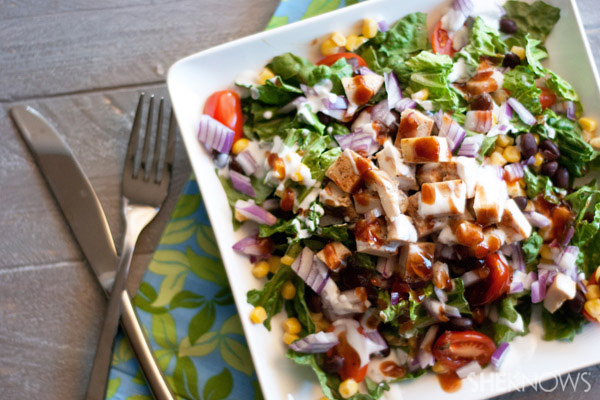 Loaded with tons of flavor, combine the rotisserie chicken with black beans, corn, avocado and romaine lettuce to create a one-of-a-kind appetizing salad. Don't forget to top it off with the barbecue ranch sauce dressing to give it that extra kick.
2
Easy orange chicken noodle stir-fry recipe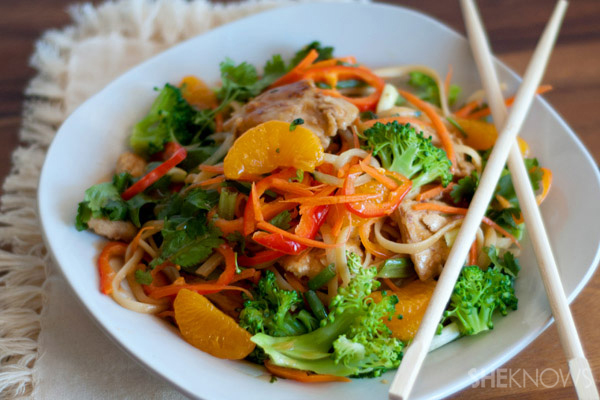 Craving an Asian dish but not inspired to make it or order in? Grab your chopsticks and create your own stir-fry dish by pairing a rotisserie chicken with veggies and a few other simple ingredients.
3
Rotisserie chicken tacos recipe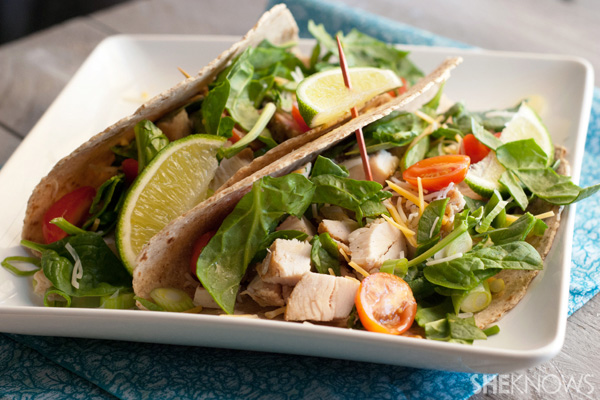 Who says you can't whip up your own tacos in less than 10 minutes? Dice up the chicken, add a few toppings, garnish them with salsa and your work (and dinner) is done!
4
Easy rotisserie Thai chicken wrap recipe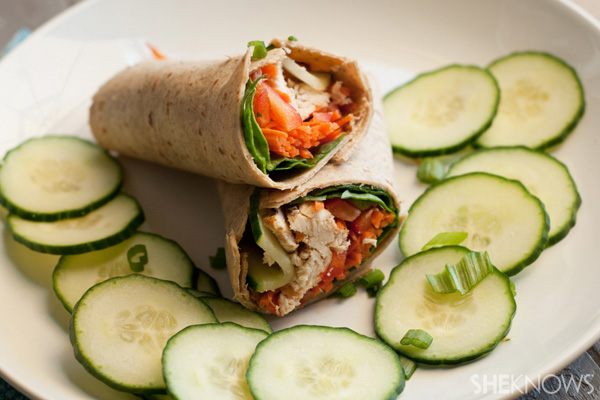 If you love Thai food and want something quick, crunchy and yummy, use this recipe to create a chicken wrap. Drizzle the peanut sauce on top to make it sweet and spicy.
5
Lemony chicken soup with orzo and baby spinach recipe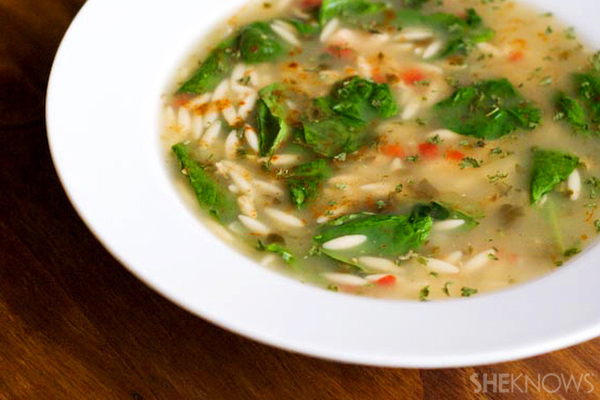 Opt to make this tasty soup on days when you prefer a light dinner. The spinach and orzo pasta give this classic chicken noodle soup a complete makeover.
6
Buffalo chicken dip recipe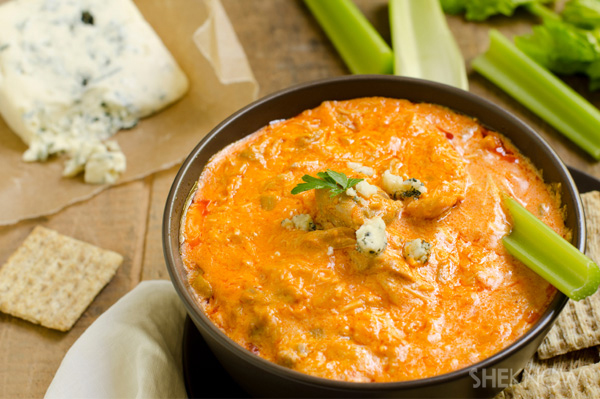 This dip is perfect to bring to your friend's house for a game or barbecue. If you want extra spice and kick, turn up the heat even more by increasing the amount of hot sauce.
7
Buffalo chicken pasta salad recipe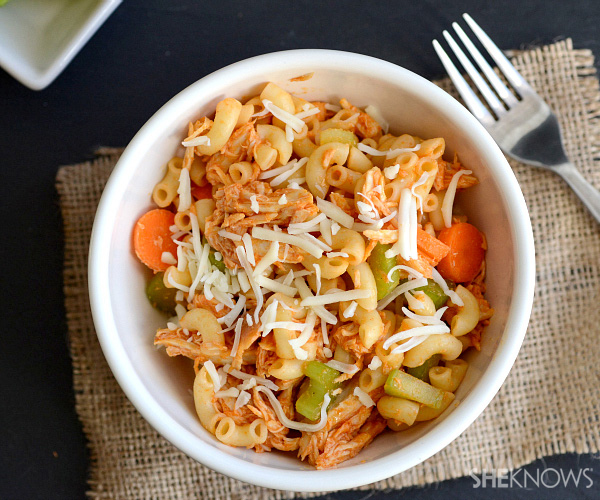 This dish is the perfect combo for pasta and chicken lovers who like their dishes with lots of pizzazz. The Buffalo sauce adds the right amount of spice and really enhances the flavor of the chicken.
8
Curried chicken salad wrap recipe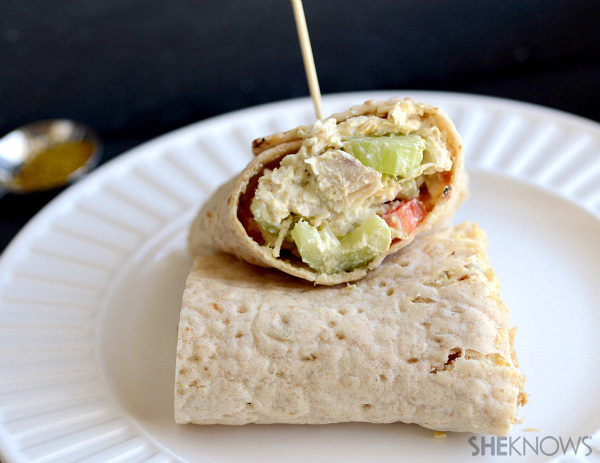 This easy-to-make chicken is perfect if you want something light but tasty in your stomach. Mix the shredded rotisserie chicken with Greek yogurt, curry, red bell pepper and celery and slap it on flatbread to enjoy the creamy, spicy taste.
9
Fresh papaya and chicken spring rolls recipe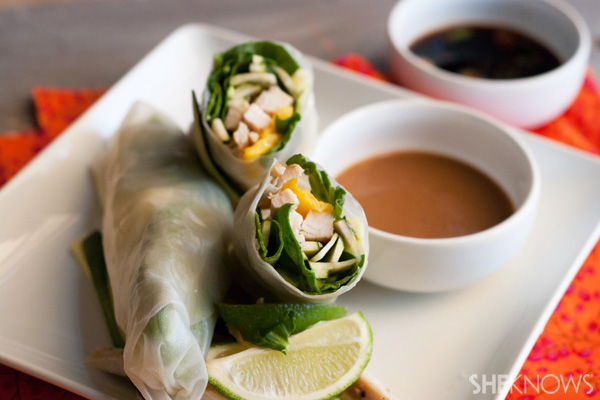 What happens when you mix together cucumber, fresh papaya and shredded rotisserie chicken? You get a spring roll wrap that gets tastier with every bite. These spring rolls make the perfect summertime afternoon snack, or you can serve them as an appetizer.
10
Easy chicken Caesar salad pizza recipe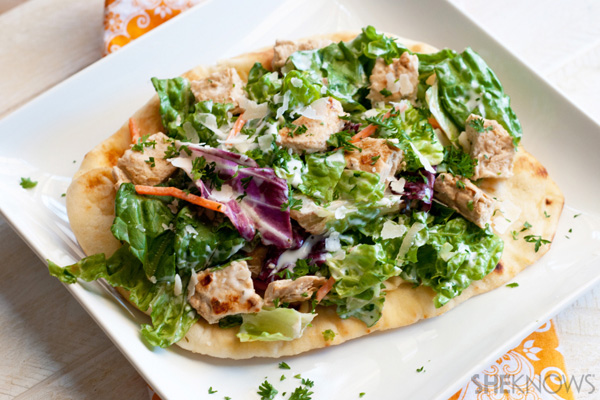 Yes, it's true! You can really turn your Caesar salad into a pizza. Once you make the freshly made pizza crusts, you just add your rotisserie chicken Caesar salad on top, sprinkle it with Parmesan cheese and enjoy your two-meals-in-one.
11
Easy chicken Waldorf salad recipe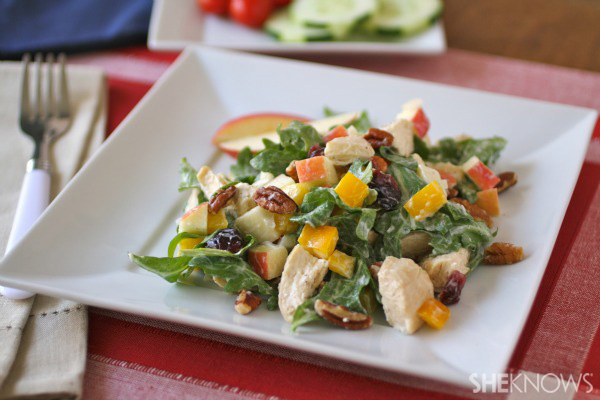 Looking for a scrumptious salad to serve with your family dinner? The chicken, walnuts, cranberries, apple, yogurt and other ingredients make this a satisfying meal that the whole family can enjoy.
12
Quick chicken marsala recipe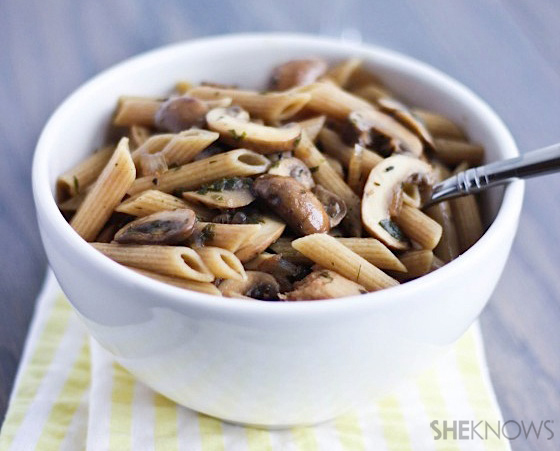 This classic dish is really easy to prepare — and just as delicious — when you use rotisserie chicken. Serve it over a bowl of pasta to create a complete and hearty meal.
13
Grilled chicken with pears and toasted pine nuts recipe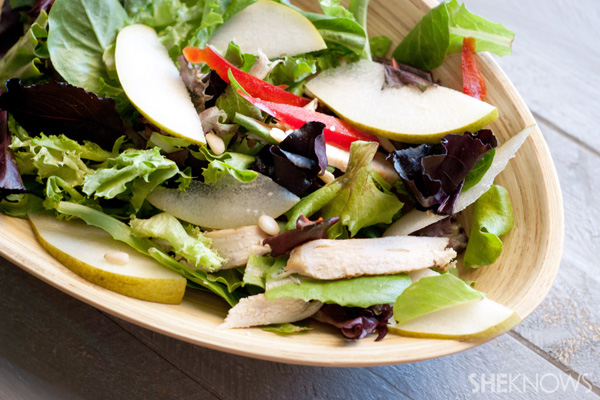 Are you bored with your salad? Dress up your greens with this recipe by adding pears, peppers and toasted pine nuts, all coated in a delicious dressing.
14
Citrus barbecue sliders recipe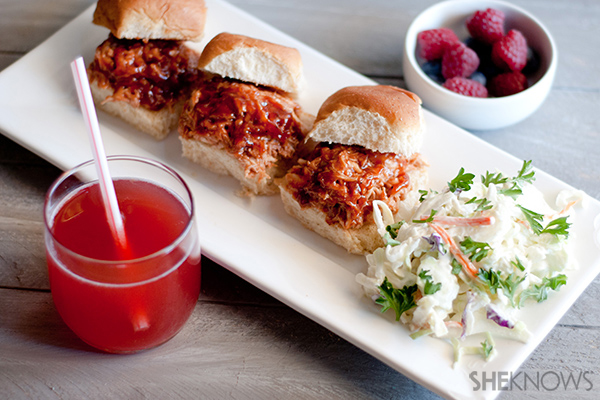 Bring these juicy sliders to your next summer party and watch how fast they disappear. The chicken, barbecue sauce, orange juice and lime served on a Hawaiian roll make this an award-winning appetizer.
15
Quinoa salad with chicken,
black beans and chipotle dressing recipe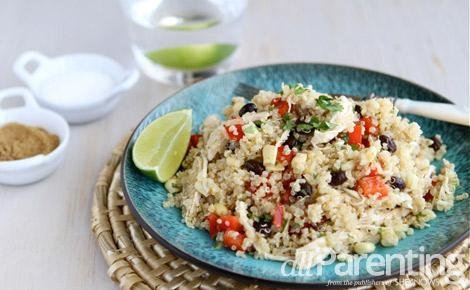 Serve up this Southwestern-inspired, healthy meal by combining quinoa, corn, black beans and peppers with chicken. Drizzle it with chipotle dressing to take the kick up a notch.
More quick and easy recipes
Chicken and avocado enchiladas for two
Glazed ham and pineapple kebabs
Baked salmon with brown butter sauce