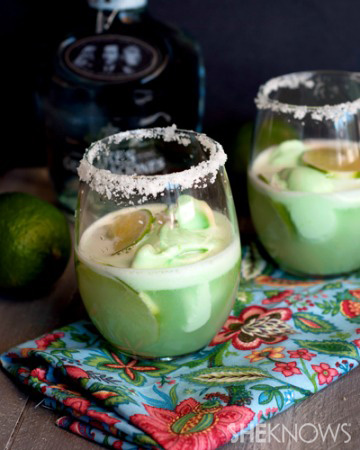 A simple yet impressive drink
Everyone, including you, will be surprised how easy this cocktail recipe is. Scoops of tart lime sorbet and tequila make these the easiest and quickest margaritas ever.
These margaritas are ready in a flash! Tangy lime sorbet is added to glasses and topped off with tequila to make this a hit for any gathering. You can also get even more creative and try other flavors such as peach, strawberry or mango sorbets.
Lime sorbet margaritas recipe
Adapted from Real Simple
Yields 8 servings
Ingredients:
8 glasses or clear plastic cups
2 limes cut into wedges
2 pints lime sorbet
1/2 cup tequila
Margarita salt for rimming the glass (optional)
Directions:
Rub the lime wedges around the rims of the glasses. Place the salt on a small plate and turn each glass upside down and dip the rims in the salt to coat.
Place 2 scoops of the lime sorbet in each glass and pour 1-2 tablespoons of tequila over the top of each. Garnish with fresh lime slices and serve immediately.
More cocktail ideas
DYI watermelon cocktail keg
Sparkling berry mojito
3 Lemonade cocktails